German Lure Manufacturers
D.A.M (West Germany):

D.A.M was a company that produced high quality lures and fishing apparel from Germany before unification.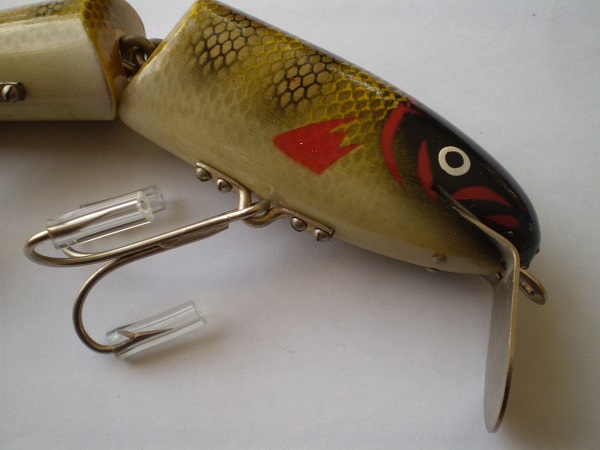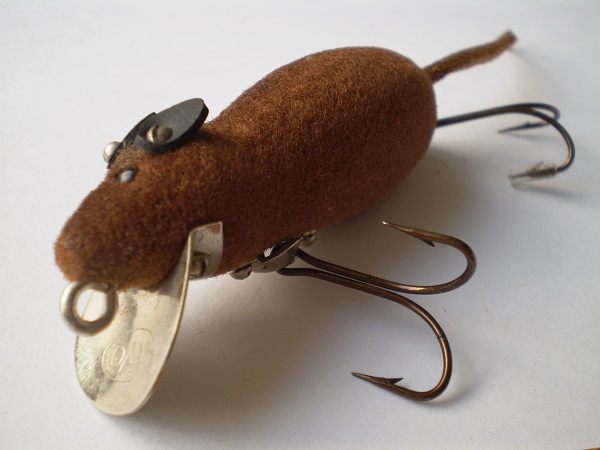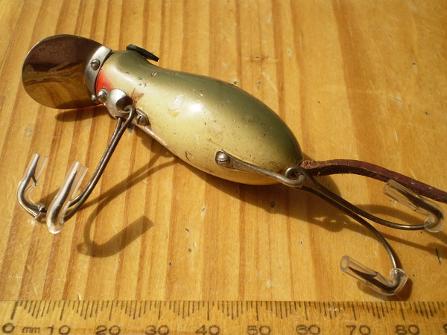 The D.A.M company made very high quality lures many of them copies of other major USA conpanies of the time. Their workmanship and engineering was of the highest quality showing why their lures last to this day. Many of the early boxes are collectable and just as valuable as the lures themselves in many cases. Their catalogue was vast.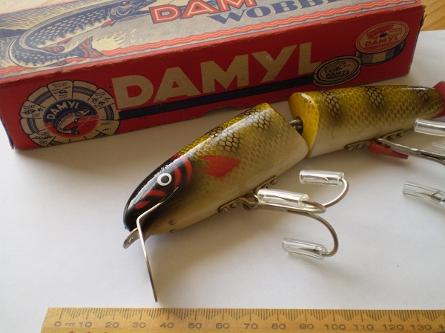 D.A.M Pike Wobbler in unused condition with wax liner c.1950. Constructed from timber and showing old style hook hangers, unmarked bib. Earlier lures have glass eyes and bib will be marked 'Everlast', 'Gerat Qualitat' or D.A.M.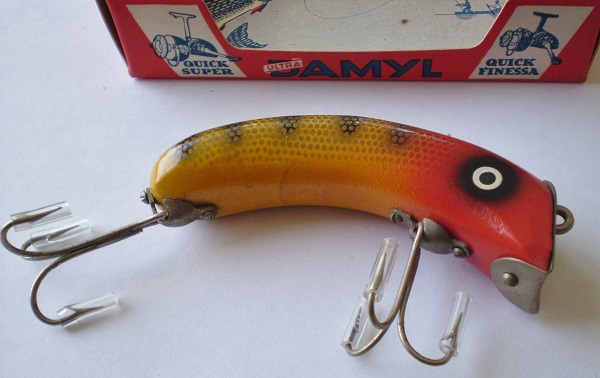 D.A.M Bananen Wobbler in original box c. 1960-70 (Above)
(Left) D.A.M Flocked Mouse w/screwed leather ears and tail, bead eyes and later surface hardware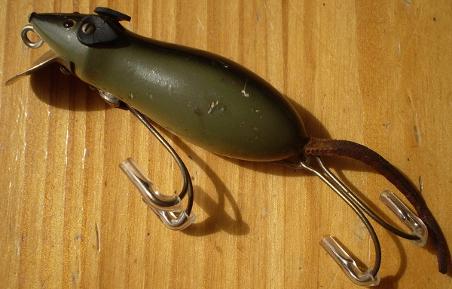 Above) Showing earlier mouse body with distinct head - uncommon colour pattern.
(Left) Older transition harware for rear hook hanger c. 1950

Dieter Maiberg Lures - Germany: