Pedder 'Hombake' 2015 had a small turn up of 6 anglers and it was a pity as it was the year the competition sponsor, Travers Powell turned up and it was a tough days fishing with little water movement due to Mc Partlans channel closed for maintenance hence Hermits Basin was quiet.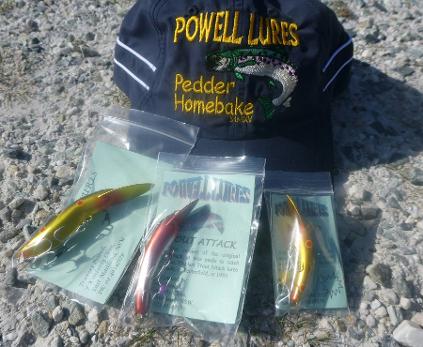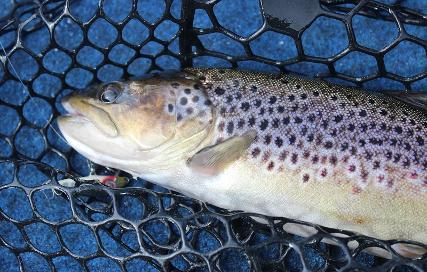 Pedder 'Hombake' 2015 prize pack this year included a special edition cap that was organised by Travers. The biggest fish were caught by Roger Dayle (on a Rayna Free Range Lure) and David Dick (Tas Highland Lures) and the fish size were hard to separate. Since 'Tyenna Dave' caught more fish he was awarded the Powell prize pack. He got an extra hat as he liked them and there were a couple left over . . .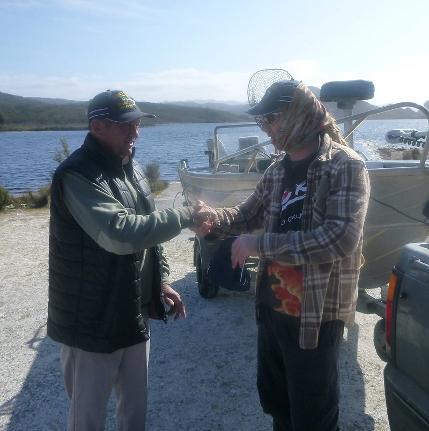 There were some great lures on show here this year with Andrew DeVries of Adept Lures (TAS) really starting to pump out some beautiful lures that he makes to target bream in the estuaries and trout in the rivers and dams. And the magnificent creations from Peter Rayner (ACT) who brings over 35 years of lure making experience to the table having made the original Prowler Lures and now Rayna Free Range Lures. The batch shown were painted using UV paint and are spectacular.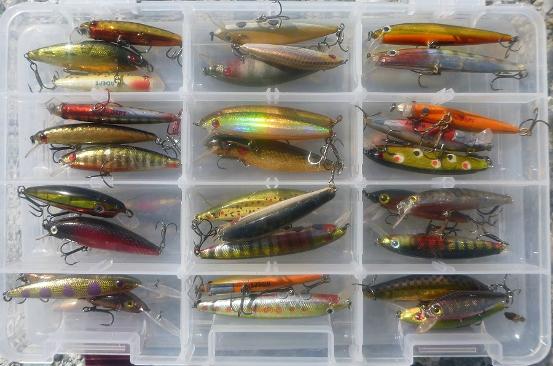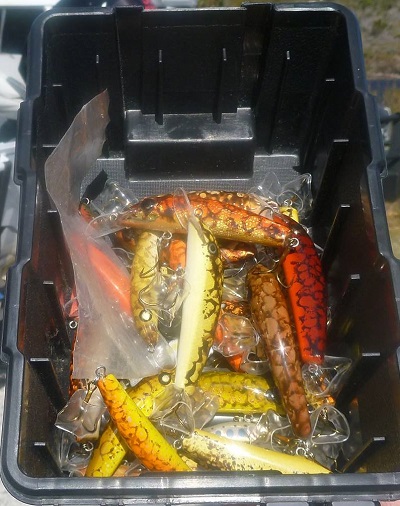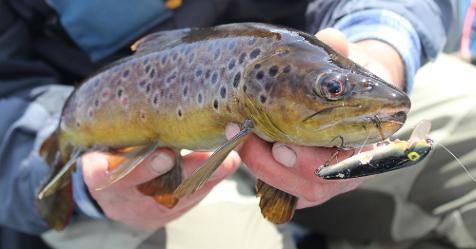 An older and well used In The Box (ITB) lure made by Mat Dayton that continues to catch fish.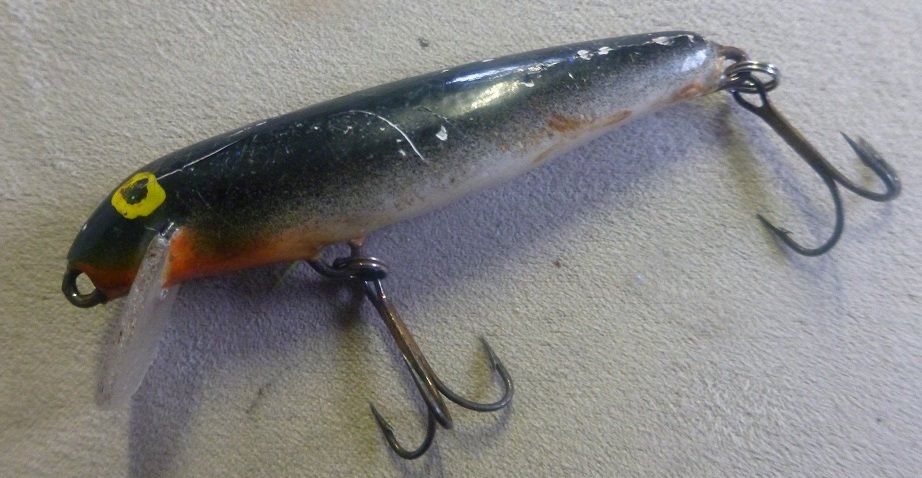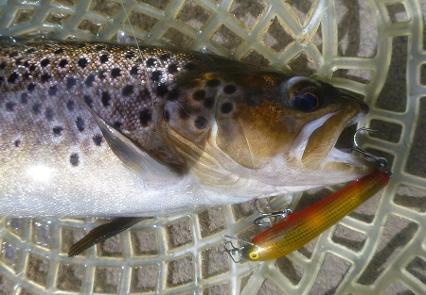 The Flash lure 'Galaxia' made by Glen Cahalan accounted for a smaller fish and the THL's worked when other lures wouldn't!