Pedder 'Homebake 2016 was held on the weekend of October 22 and 23, 2016. There was another small roll up this year but some of the most amazing lures were produced on the day. It was another tough day at the office for all anglers although there were some nice well conditioned fish caught this year although numbers for all anglers was small. David Dick a.k.a.Tyenna Dave took out the title again this year snagging the bag count in the last twenty minutes from Roger Dayle. The two biggest fish were that close it was decided that the prizes would be put towards next years Pedder Homebake.
As usual the scenery was spectacular as always. Mist on the Sentinels as we follow up the mountain. Peter Denmen, Brian Fros and Chris Watts were already there and keen.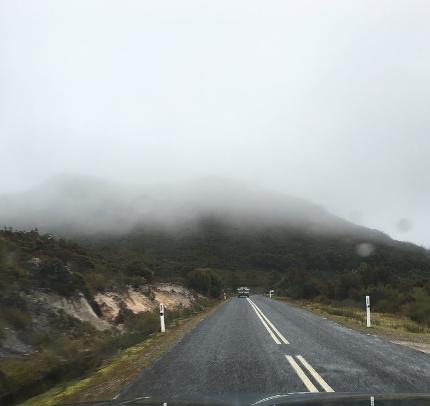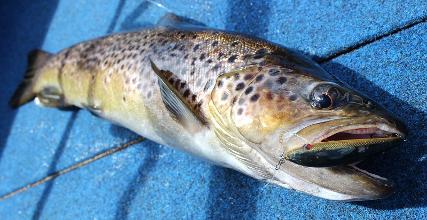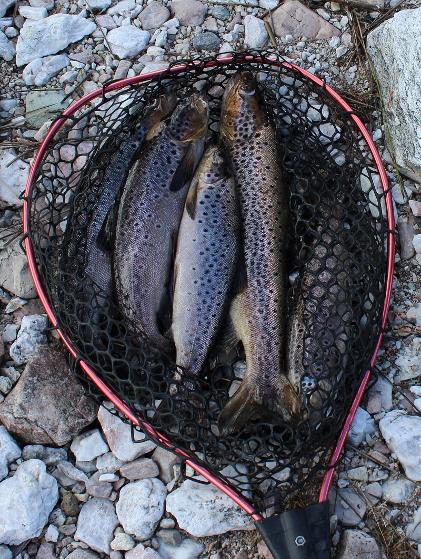 The two biggest fish for the day weighed in around the pound and a half mark and were caught on a THL lure by David Dick and a Per Johanssen Lure from Denmark which was fished by Roger Dayle shown below. A handmade Per spoon also caught a fish.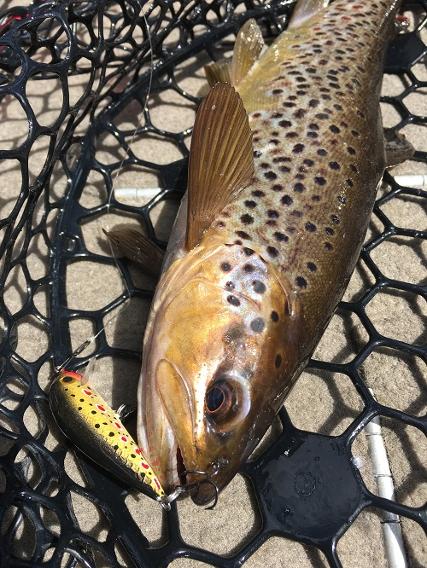 Some of the fine fish caught - dark coloured wild fish and most were bright orange inside from a crustacean, snail and yabby diet which gives the flesh natural colour. Some of these were put on the smoker and were delicious.
On the water with Andrew DeVries of Adept Lures doing secret squirrel business and view back towards the surrounding mountains.
A couple of Adept multiple jointed lures that were given a run on the day. Impressive lures.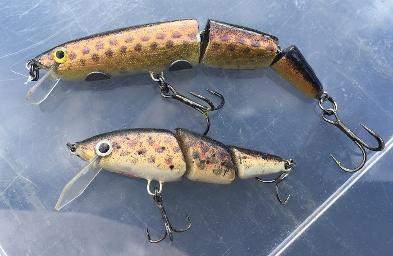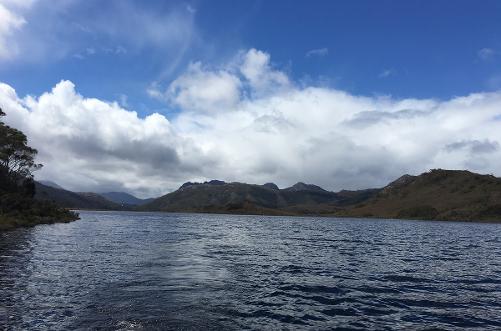 Some of the lures that were shown at the after BBQ were simply stunning. Chris Watts and Peter Denmen lures are shown in detail in the following photos. Just amazing guys.