Custom Crafted Lures - VIC
Custom Crafted Lures - NSW:
Steve Kovacs from Wagga Wagga has forged a reputation for making quality lures. He was one of the early Australian lure makers to release a special edition set of 4 plastic lures in a presentation box in 1991/2 when his range went to plastic. Harbord Tackle catalogue 1995 lists the models as 'Fishstick' (50mm and 10gm) , 'Extractor' (65mm, 16g) and the 'Hammerhead' (65mm,85mm - 15g,26g). The 'Hot Rods' also became extremely popular.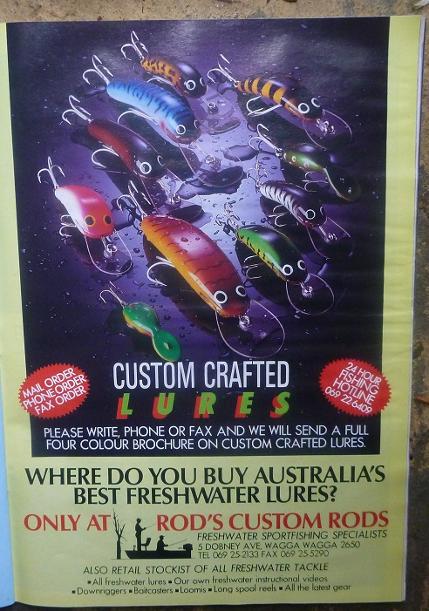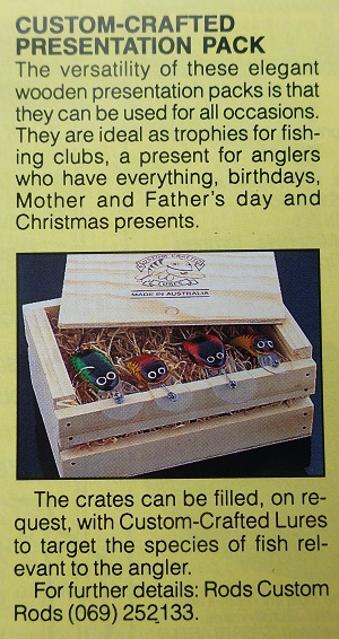 Above shows the advertisement for the Custom Crafted Presentation Pack which could be filled with colours of your choice.
Left is as earlier advertisement that appeared c.1994 and shows some of the earliest Custom Crafted models. Nearly exclusively earlier models can be identified by white eyes.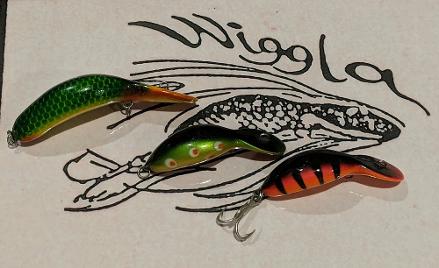 Possibly the least common of all the Custom Crafted range is the 'Wiggla' which is a direct copy of a Heddon 'Tiny Tad and shown in photo below.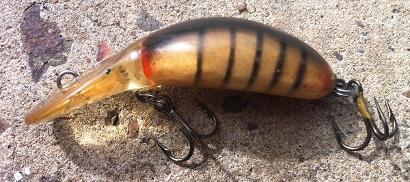 It came in two sizes and was manufactured by having a body moulded over a timber core as shown in the lure above and in the group below.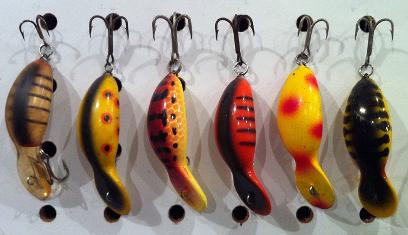 This signed CC 'Wiggla' is confirmed as an early prototype. Early cards were pink and unsure if there was ever any other type of card. Made in two sizes.
This lure was used in determining flotation and resin types . . . 'before I knew about painting lures or what an airbrush was used for. The rest is history' Steve Kovacs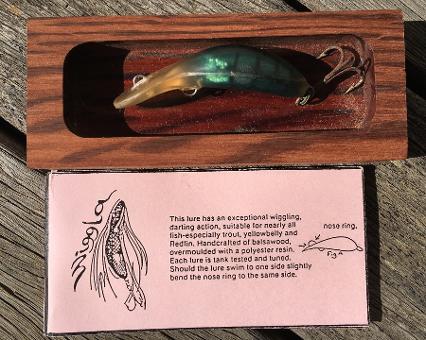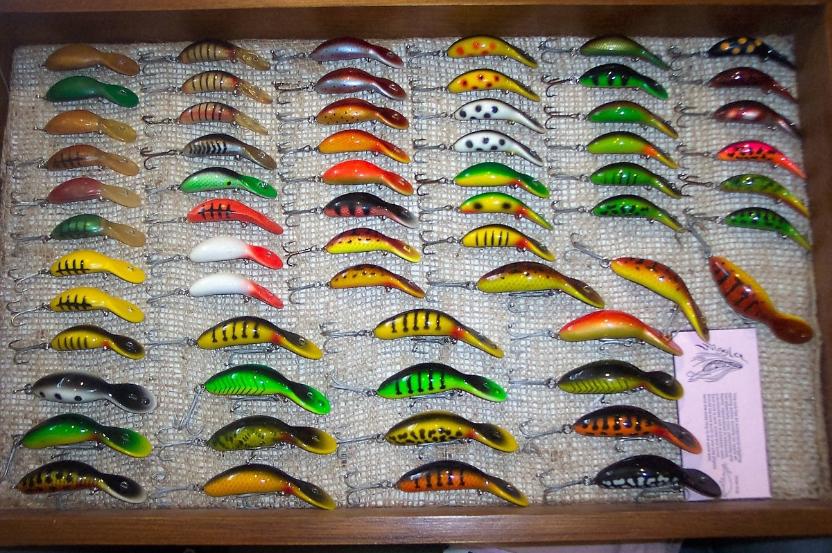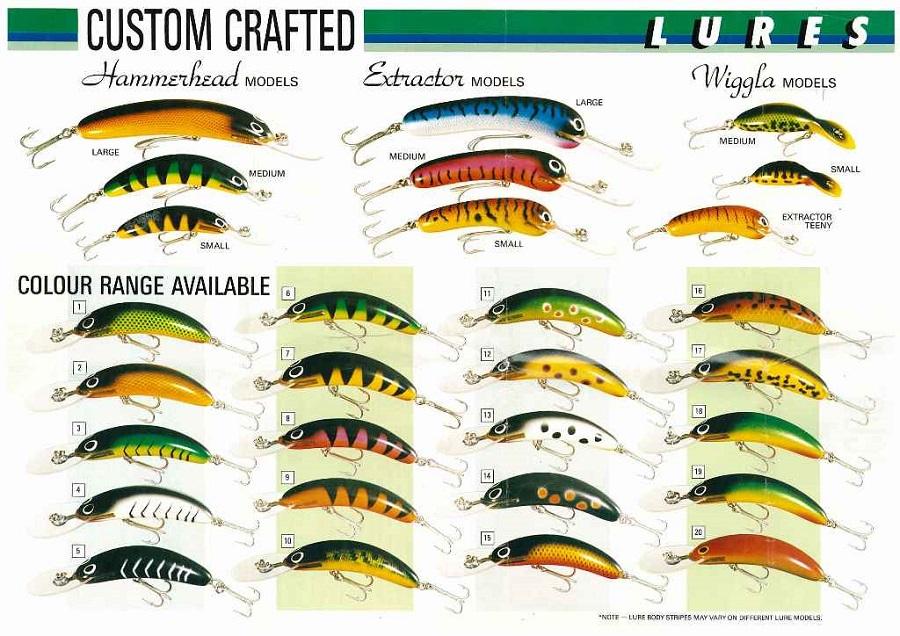 Below - white eyed Fish Sticks with a wide range of the early colour range which hasn't changed much over the years
Below right - white eyed Baby Hammerheads showing a nice range of colours.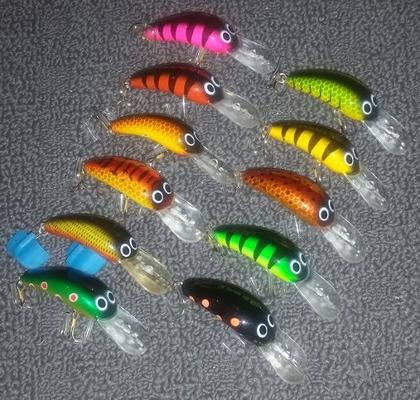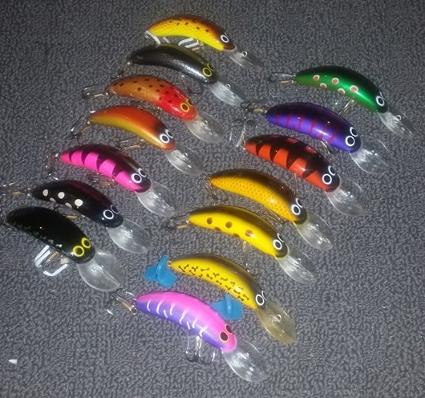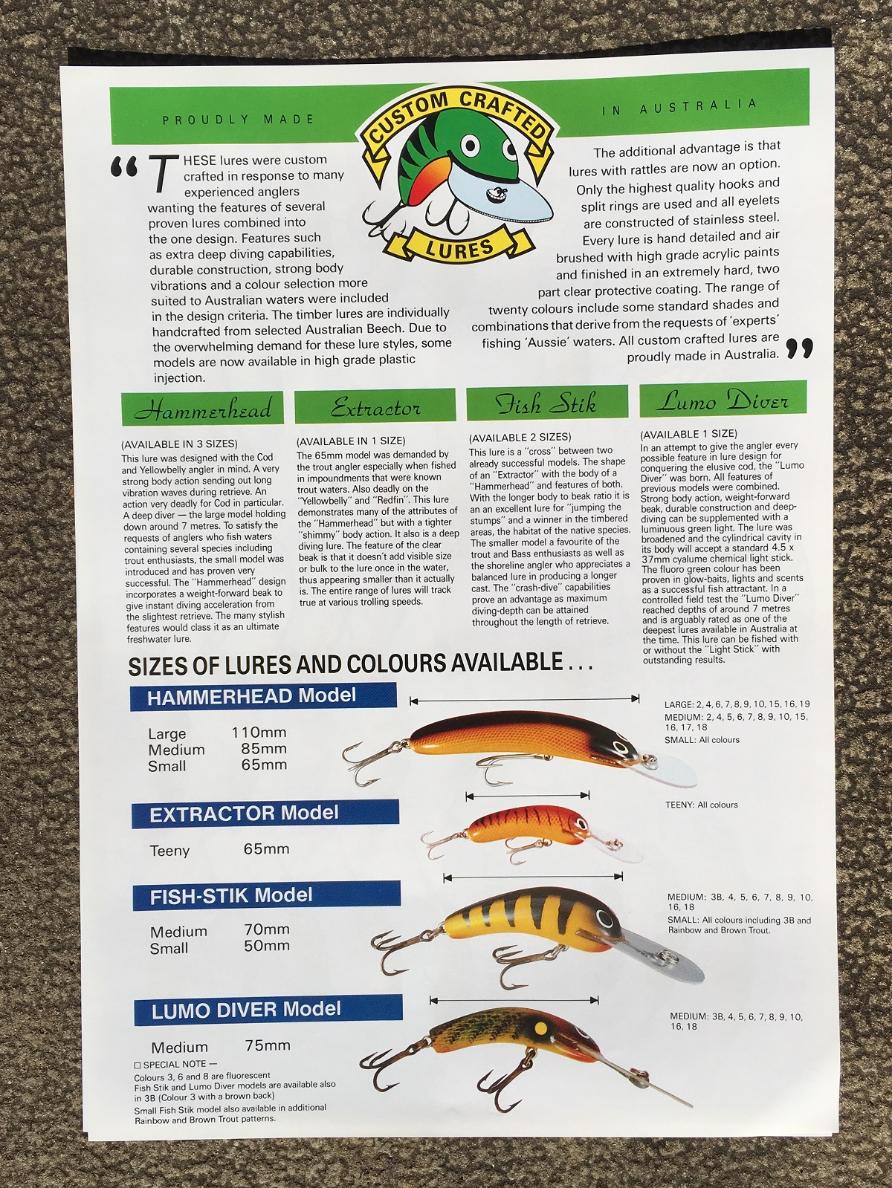 (Above) A later model Custom Crafted KK Lure. Originally designed for and in conjunction with Rod Cockburn by Steve Kovacks for black bass in PNG. The metallic colours were introduced around 2008.