Aaron Young is at the cutting edge of modern lure making. There was an article in Freshwater Fishing Xmas 2013 edition that showcased Kuttafurra Lures. Based in Pakenham all lures are carved from timber. Although Kuttafurra Lures has had a high profile in the last 5 years, Aaron has been carving and making all manner of lures for many years and the modern range in 2018 reflects the wide range of lure making experience, product development and experimentation over the past decade. This page is under construction . . .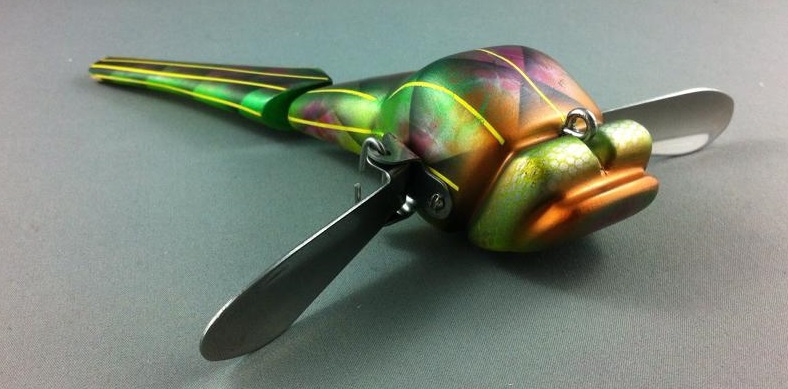 The large jointed 'Dragonfly' is an epic early piece when Kuttafurra was starting to make large exhibition pieces before larger scale production was started.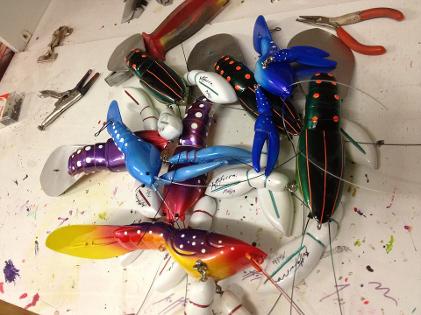 The lures below are the 'Goby' which was an earlier model that was available from 2012/2013. Right shows the earlier packaging for the Kuttafura Mouse c.2013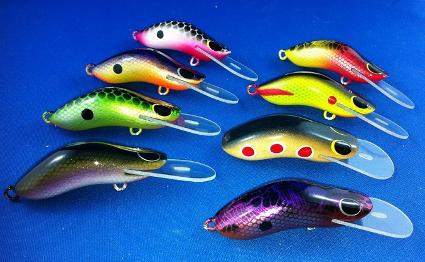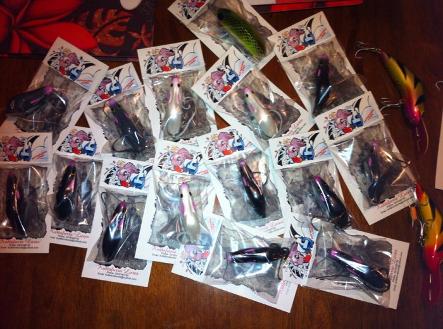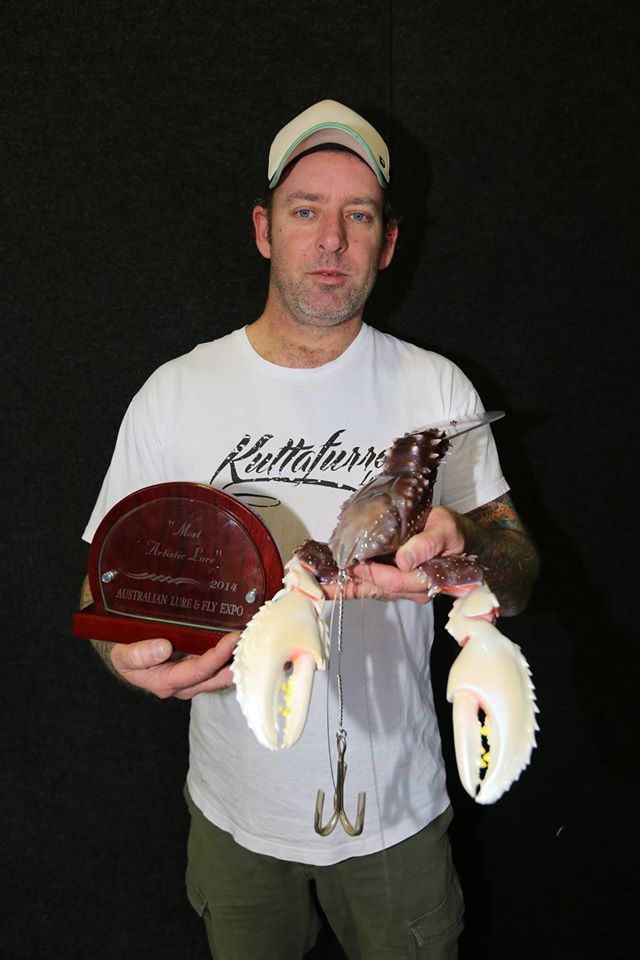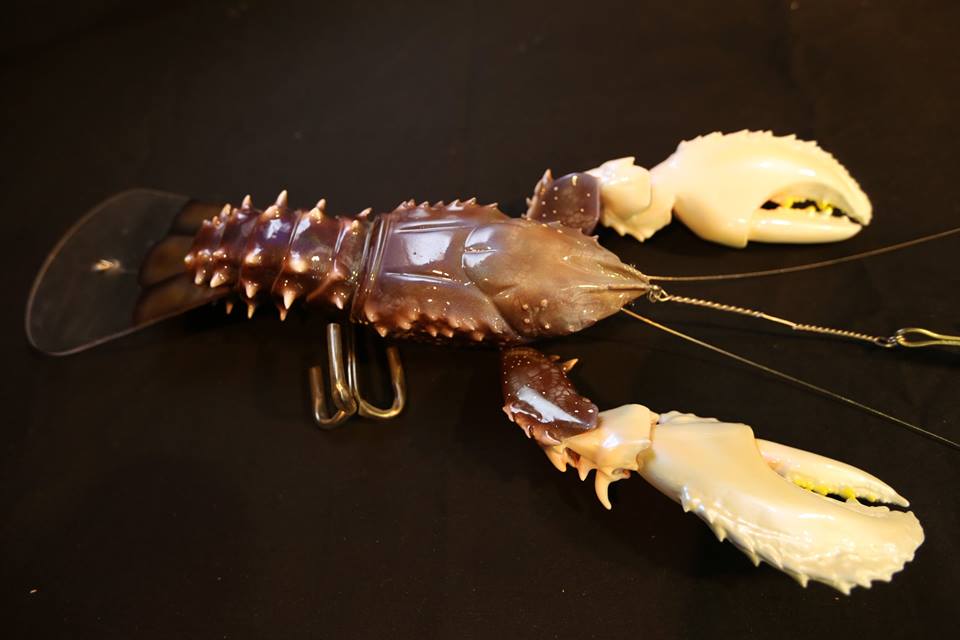 Kuttafurra Lures was awarded the most artistic lure at the 2014 Lure and Fly Expo held in Ipswich, QLD. Aaron also announced in 2014 that he would be releasing the range of the Swagman lure range after purchasing the rights to make and market them.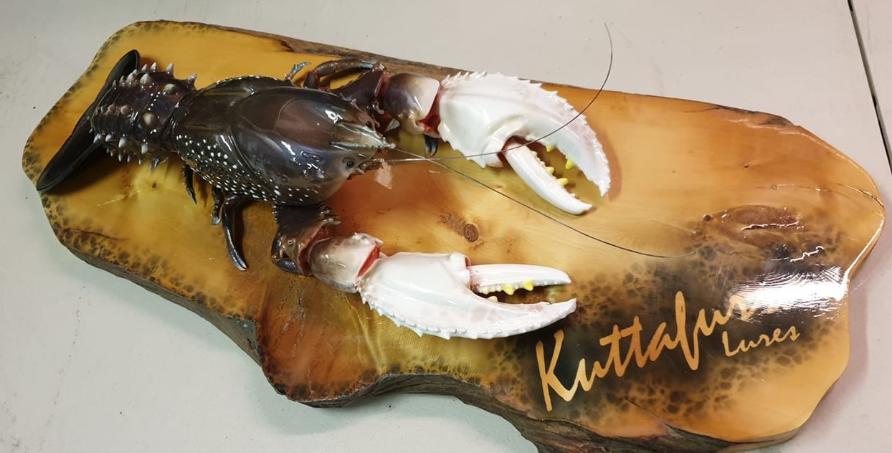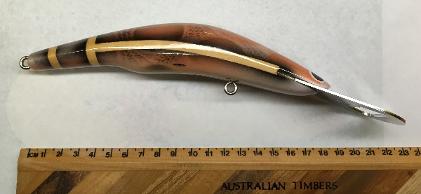 The Kuttafurra Lures bottle opener has been a popular selling since their release around 2014/15