Whitmore Lures - Ray Whitmore - NSW:
*Cover banner - Ray Whitmore 'Allrounder'
Ray Whitmore made some classic wooden lures. Whitmore Lures forged a reputation as excellent fish catchers with the classic 'Whitmore Cray' pattern which competed with the early Deception lures made by Paul Kneller. There was also the Whitmore 'Allrounder' (sometimes referred to as the 'Barra') and the 'Mega Boomer' along with many experimental models as shown.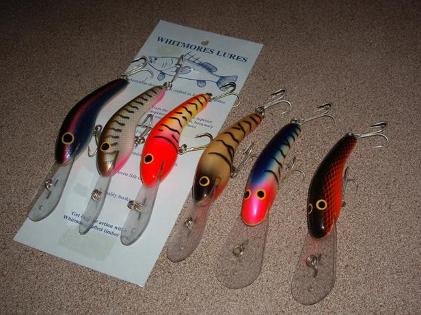 (Above) Whitmores 'Allrounder'. Timber model c.1990's and including presentation card.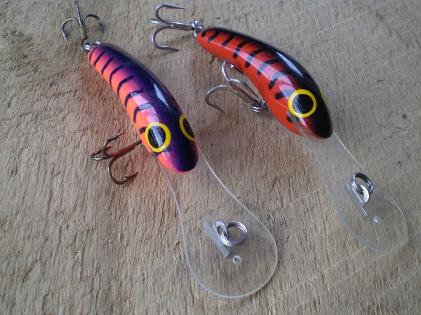 (Above) Whitmores 'Lil Dynamite'. Timber c.1990's. Most Whitmore lures are characterised by a hole in the bib in front of the tow point.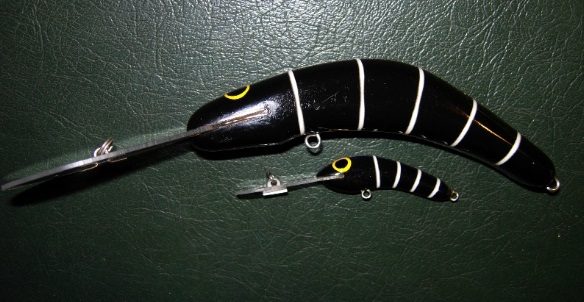 The lure above is the classic Whitmore 'Mega Boomer' used for deep water trolling for large native fish such as Murray Cod. Showing size comparison compared to 'Lil Dynamite' in the same colour scheme.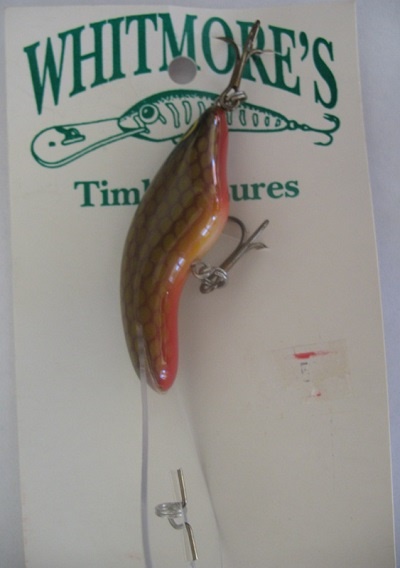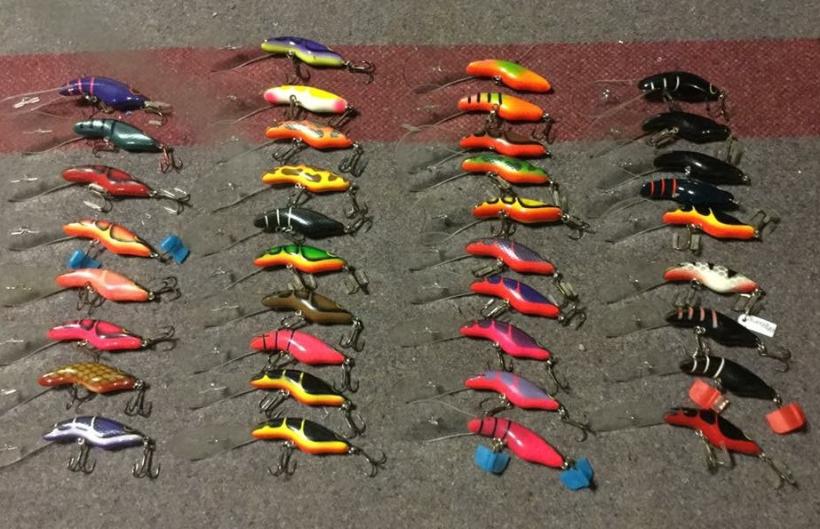 Whitmores 'Cray' and Whitmore 'Shrimp': Some examples of Whitmore colours. You can see why they were/ still are one of the best yabby and crayfish patterns ever made in Australia.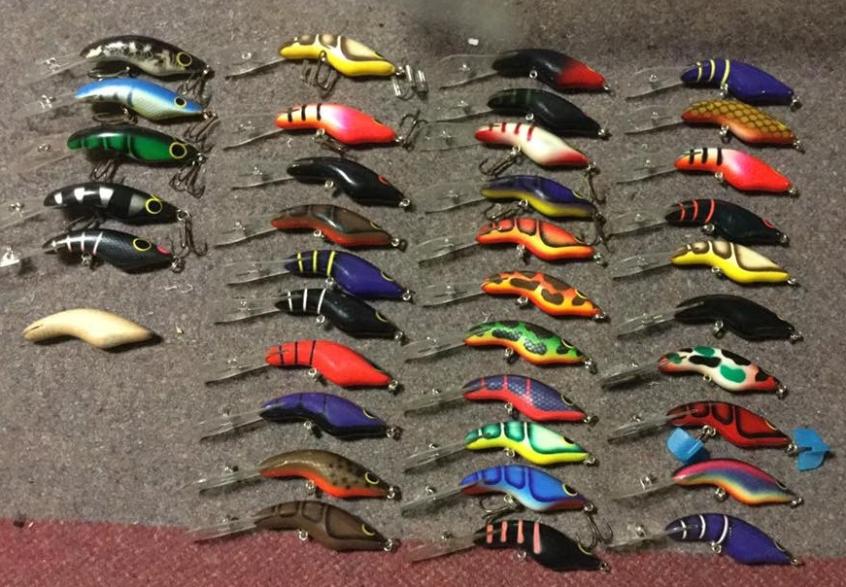 Whitmores 'Lil Dynamite': A reasonably common model however some colours are hard to find. Below shows a fine collection including some extremely difficult colour patterns and variations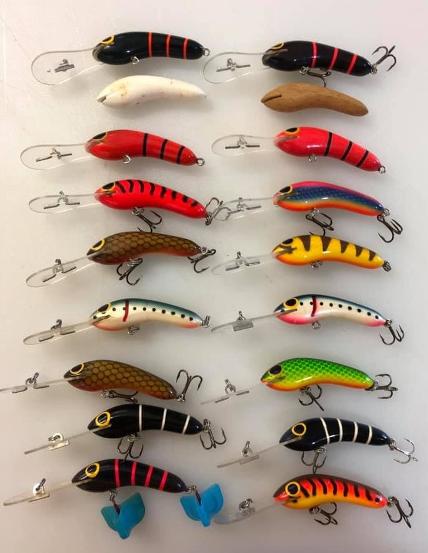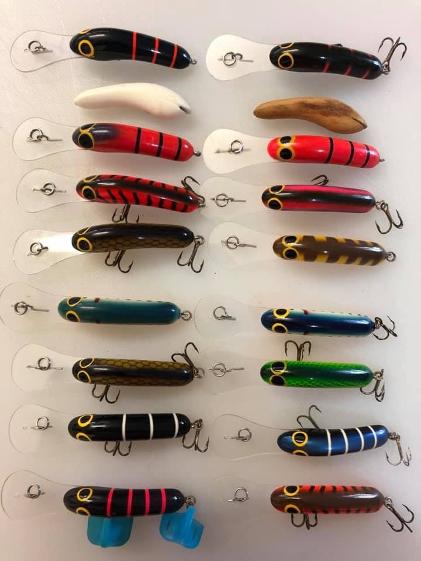 Whitmores 'Mega Boomer': A most sought after model that has been made throughout the history of Ray Whitmore's fishing lure creations. The 'Boomer' and 'Mega Boomer' are a large lure with scalloped belly and side profile.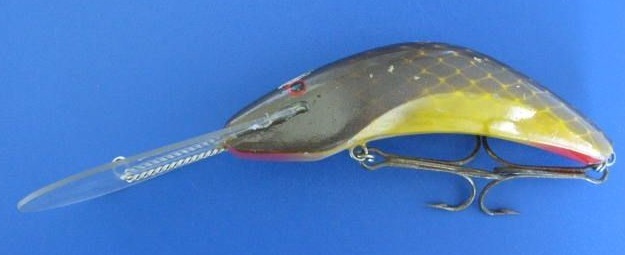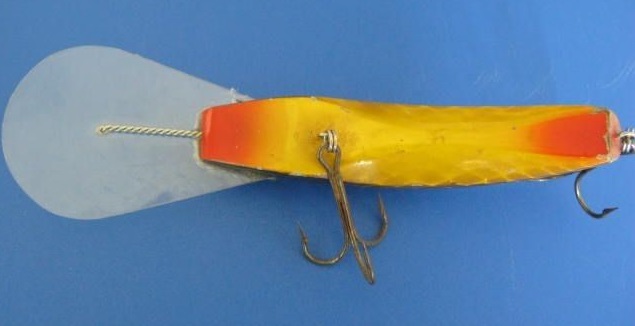 This model has a number of obvious variations starting with the earliest twisted wire into the nose, followed by singles nose wire and then omega tow.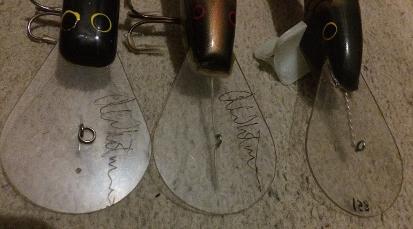 The early body will have the easily identifiable lines which were later smoothed out into a more conventional body shape and away from the 'Boomerang' style shaping so reminiscent of the Downunder lures.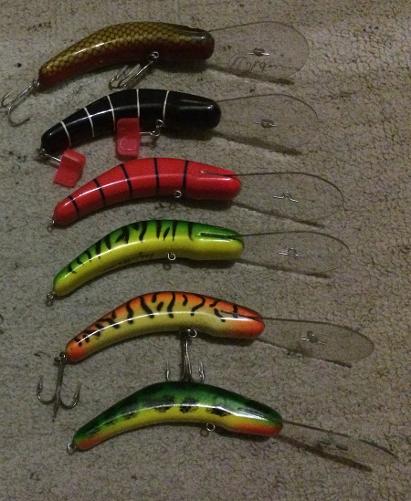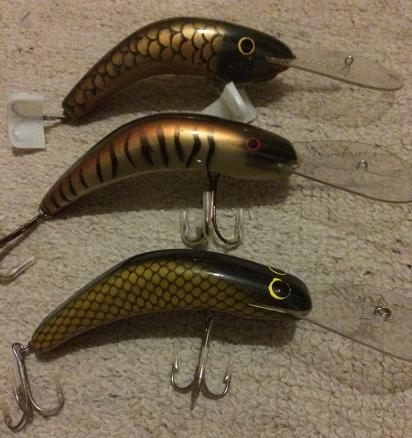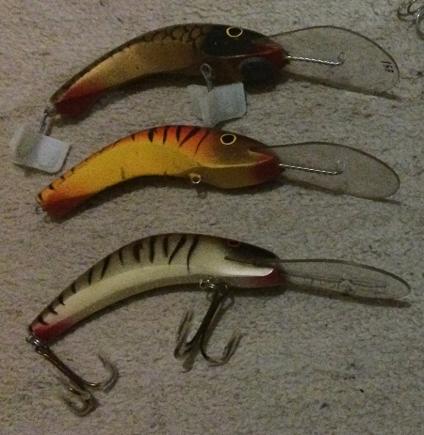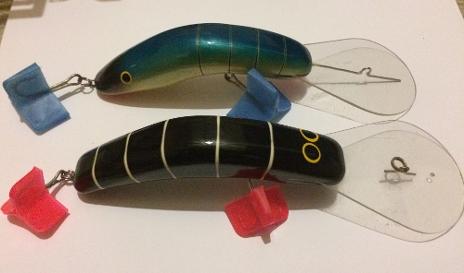 Whitmores 'Mega Boomer' and 'Mega Cray': Another two extremely rare timber Whitmore models
Whitmores 'Naked Lady': An extremely rare model that many are not aware exists. A large lure with a distinct shape and uncomplicated colour patterns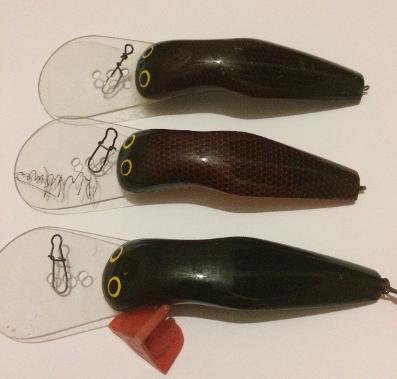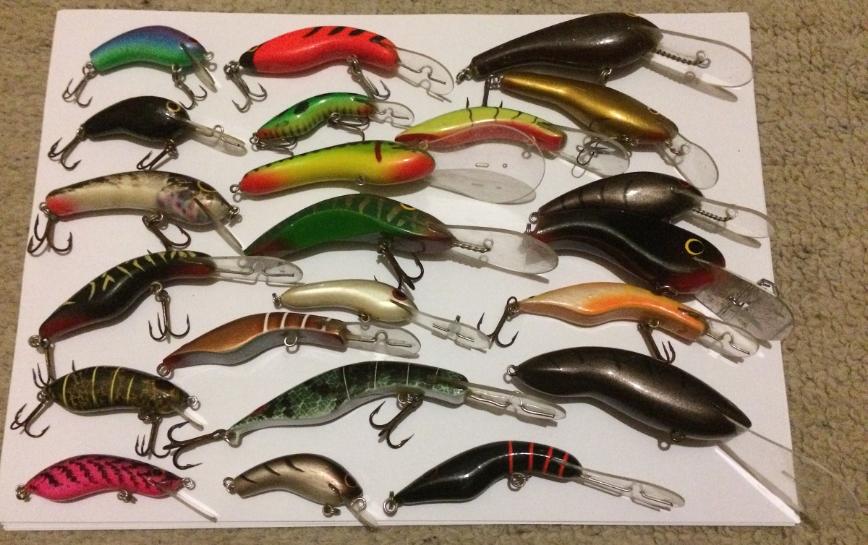 Sold for $89 in 2009
Never released to the public. Ray often made a lure to do a particular job - the lure shown left is one that was made to catch Golden Perch at Windemere Dam when they were feeding on a spawning Galaxia over shallow weed beds. This colour is called the Brown Pizza and was a stand out colour for that situation. Made from White beech.
*Whitmore lures are becoming more and more collectable with high demand for a relatively small amount of lures made.