Handcrafted timber lures that are made in Tumut by Peter Stuckey. The Timber Stuckeys were made from willow until 2009 when the removal of Willow by DPI made it very hard to get supplies. Since that time Stuckeys Lures have been made of white beech, a few were made from Jelatong however this was deemed unsuitable as it was too soft.

Possibly the rarest of the Stuckey range is the 'Yabby'. Originally the 'Yabby' was made from timber and then made of plastic. They are no longer available - the timber versions have the whiskers. Lures below show comparison of a timber version (top) and moulded version (bottom) which is slightly bulkier and wider.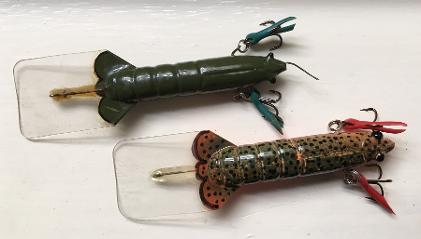 The earliest Stuckey diving minnows feature a different bib configuration to later models with a hand cut straight sided bib. The bib is still curved but the tow eye will have a cross piece of wire to strengthen. This is also seen on early rounded bib models.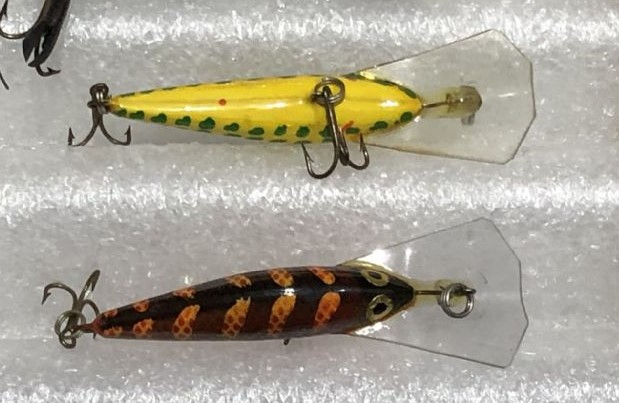 Most commonly seen model is the diving lure such a the carded lures below which come in 4 sizes however the smallest and largest sizes are the least common.


The rare upside down Stuckey below - one of only 5 made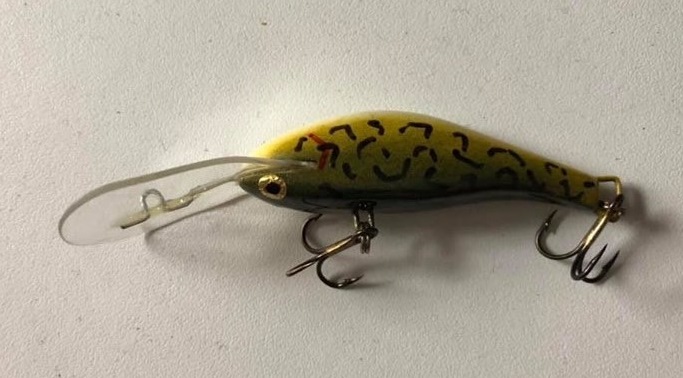 Below are nudes with the two different eye colors
Showcased here are some of the rarer Stuckey variations that are out there . . .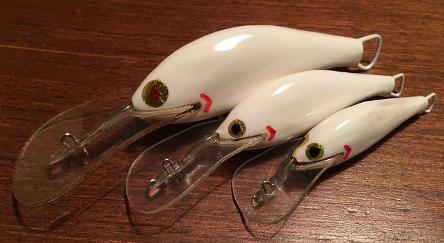 Three sizes in pure white.