Ollie Hardt makes a mean lure and is one of the most inventive lure makers in Australia at the moment. Characterised by hand made stick on eyes, all Stingray lures are hand made from timber and with a very original shape. They are also known as Ollies Stingrays and will be signed on the belly. The earliest lures were made in 1996 and were then known as Ollies Lures.
Ollie's Lures were made by Ollie Hardt who makes the 'Stingray' range of lures which may also be referred to as Ollie's Stingray's. Ollie's Lures started around 1989 and Ollie's Handcrafted Timber Lures evolved a little later.
Shown right is a nice group of early Ollie's Lures including his bibbed minnows on the left of the photo and the 60mm 'Shrimp' which is shown in 6 colour variations. These lures are hard to find and were not produced in large numbers.
The lure shown below is one of Ollie's earlier creations before starting the Stingray range of lures.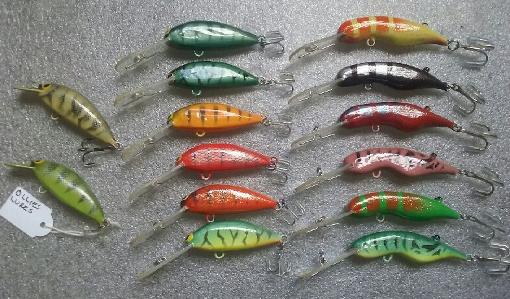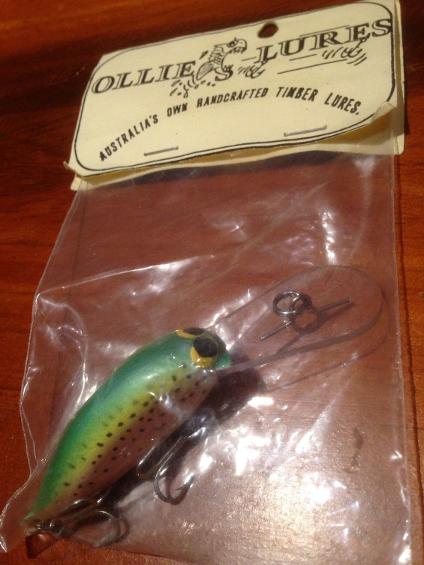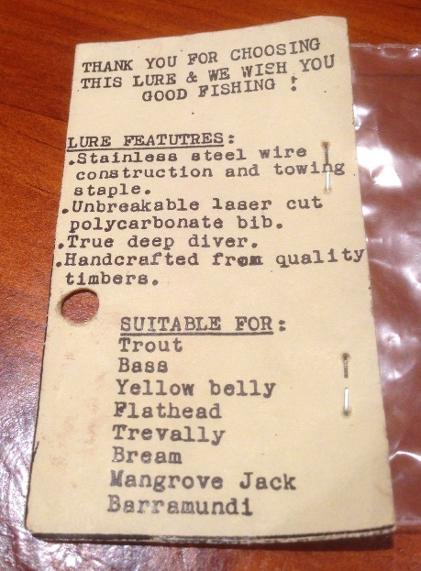 Ollie's Lures have been found in two distinctly different cards. The earliest is the simple cardboard clipped to top of bag with message on back which dates to 1989. The yellow card bellow right came out after 1990 before starting Stingray lures. These were dated by Ollie.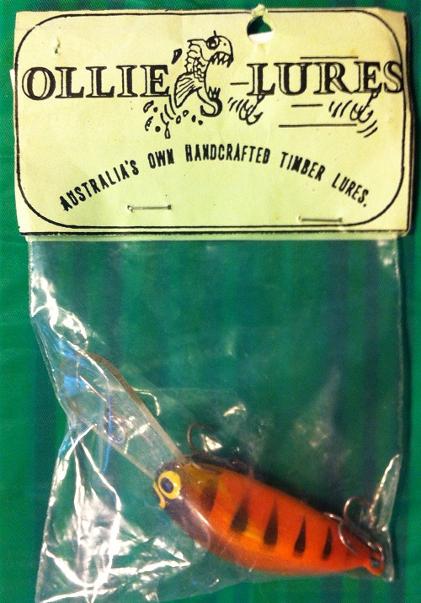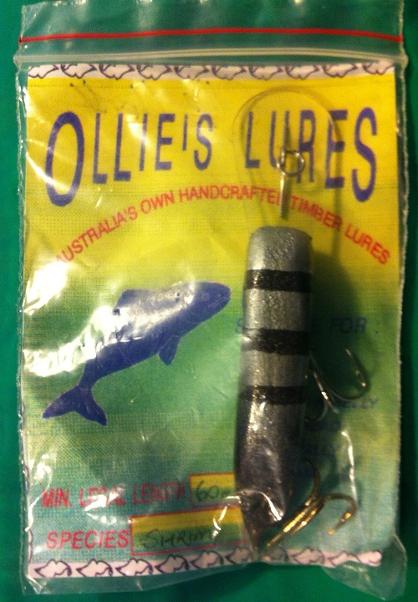 Stingray lures are hand made from timber and with a distinctive shape. Below is one of the earliest cards for the Stingray range of lures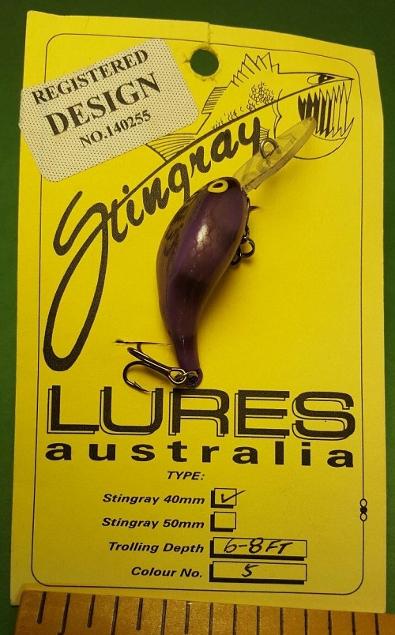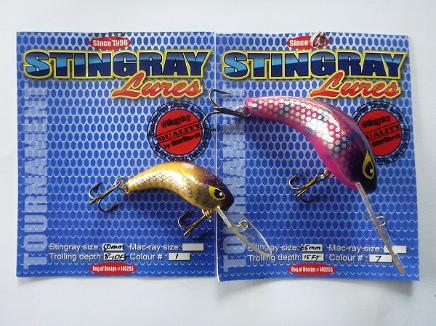 Stingray lures in two sizes on the card and below showing signatures on the belly of the lures c. 2011.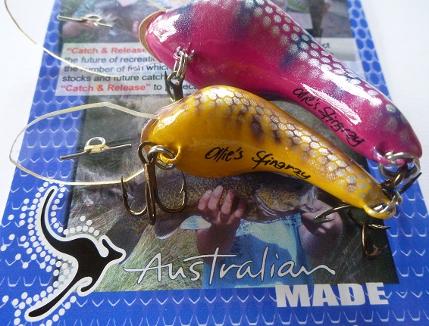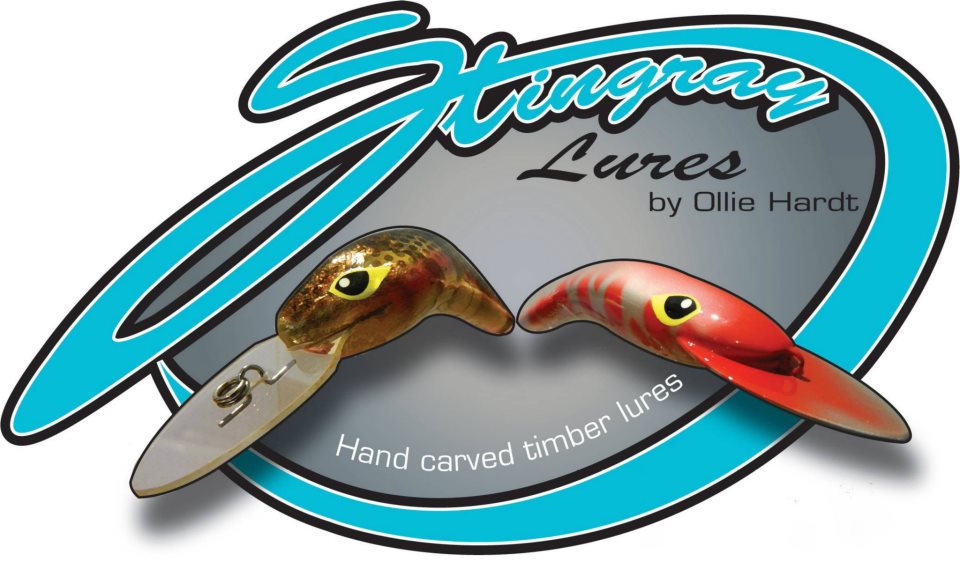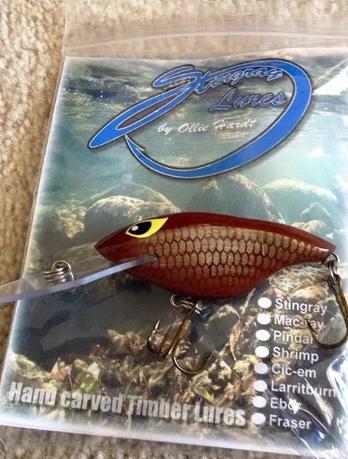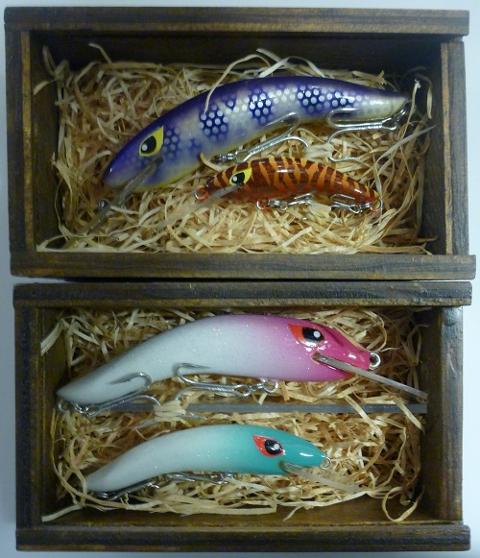 (Above) A couple of special Stingray lure sets from a few years back. c 2012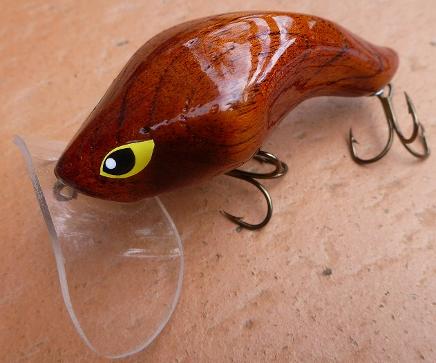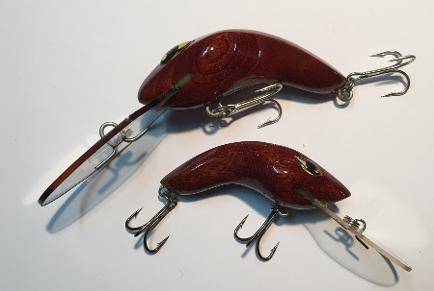 Two red cedar 'Stingray' in different sizes
A nude red cedar Stingray shaped surface lure made by Ollie and named 'Larritburn' after a property in Tenterfield. c 2011.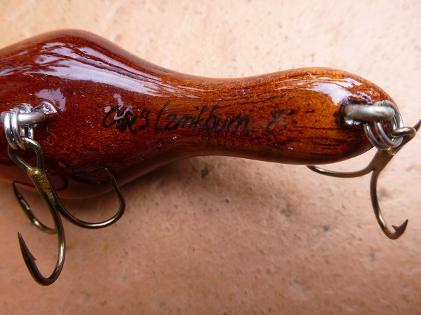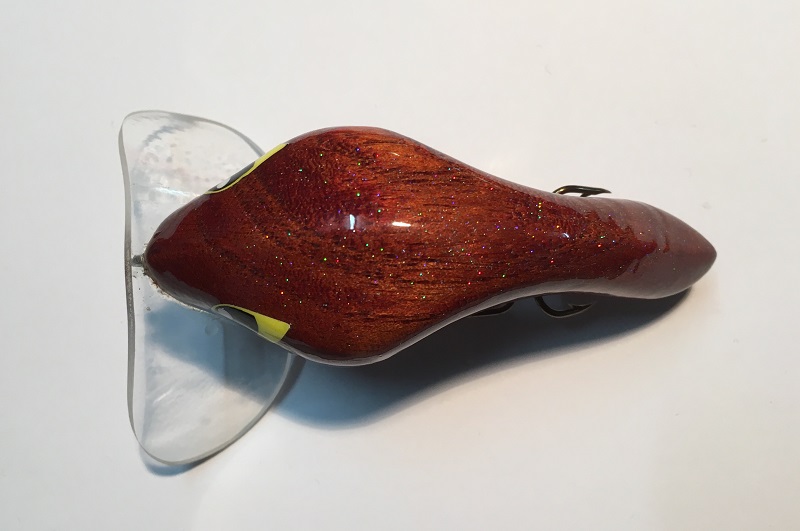 Small red cedar 'Larritburn' with fleck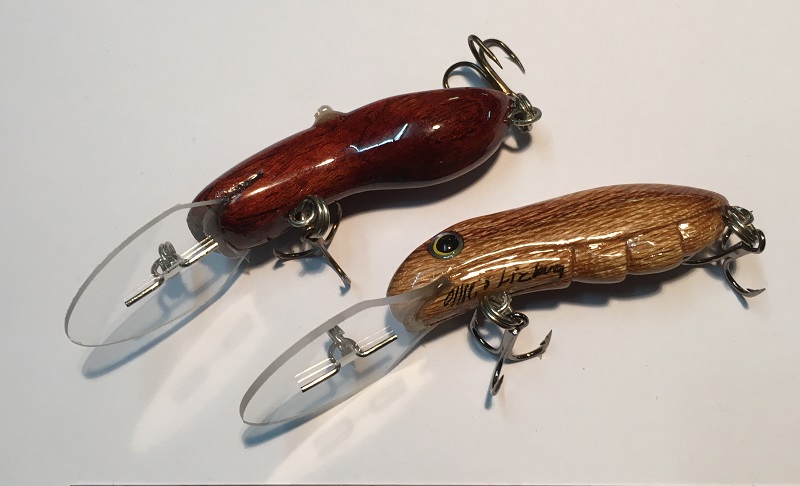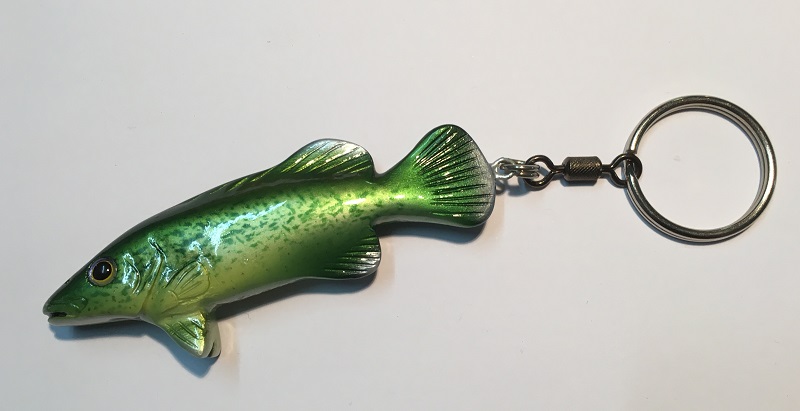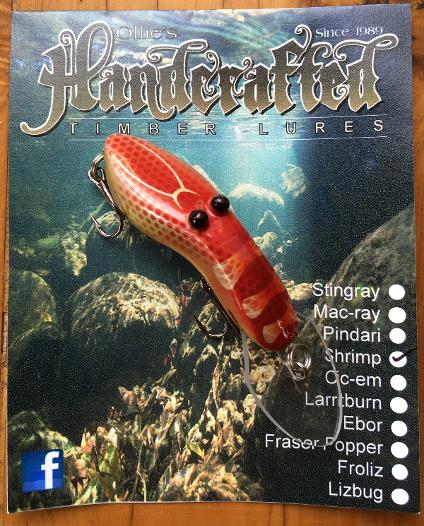 Ollie's Handcrafted Timber Lures:

Ollie's Handcrafted range of lures are made in ten models as shown on the card below from the 2016 Lure and Fly Expo in Ipswich. These models resemble yabby, bugs and critters that are nutrient rich source for fish in the wild. Ollie's lures are up there with the best and in high demand.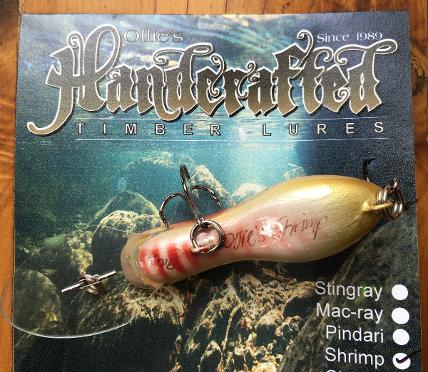 Ollie's 'Shrimp' - an spectacular timber model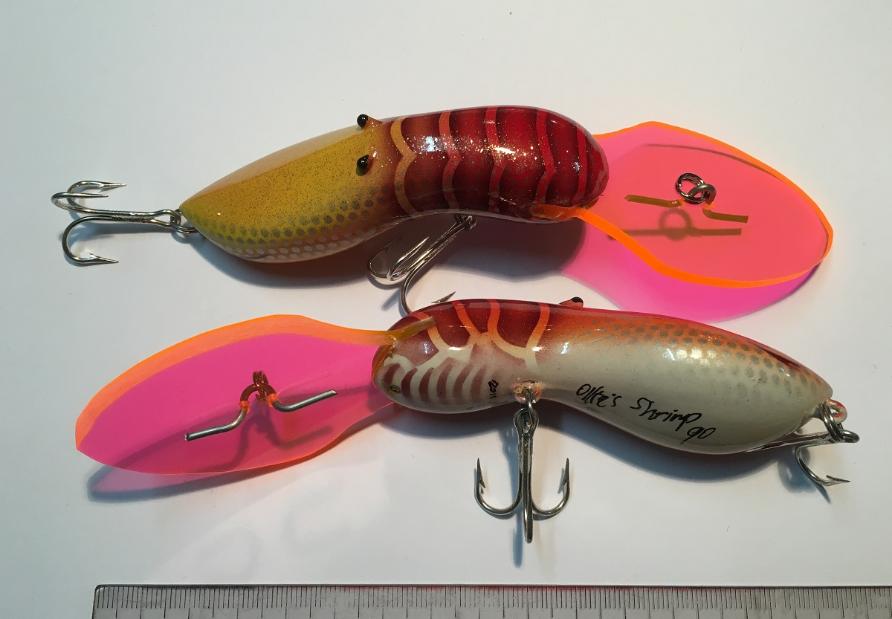 Ollie's 'Cic-em' - an excellent timber surface lure mimicking the Australian cicada which is a staple diet of bass in summer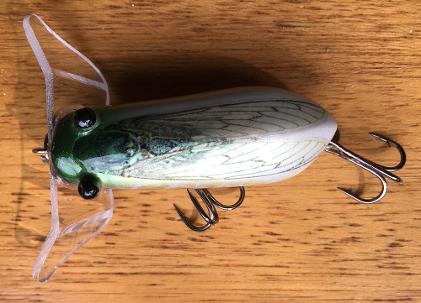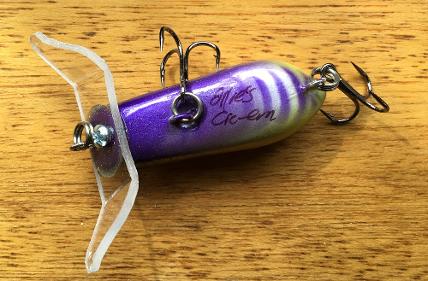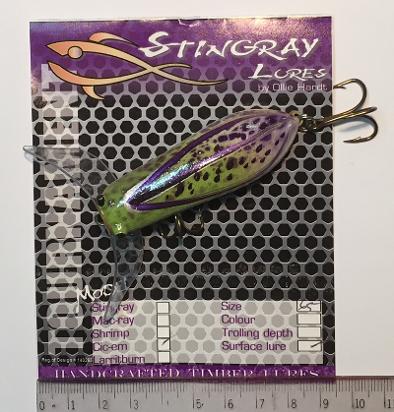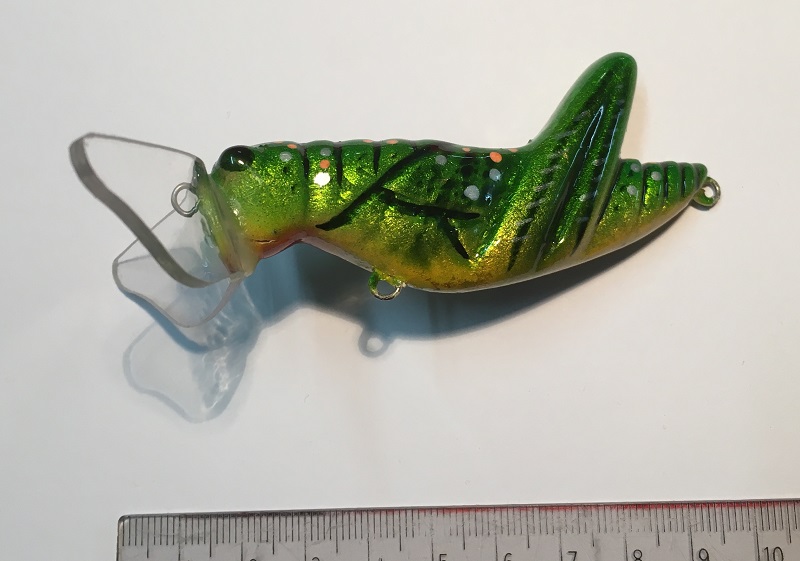 Small hand carved 'Hopper' paddler. Left is the newest card that was available around 2016/17 with a lovely coloured 'Cic-em'
Ollie's 'Fro-Liz' is a model that emerged around 2013/14 and is a jointed surface lure - a frog crossed with a lizard.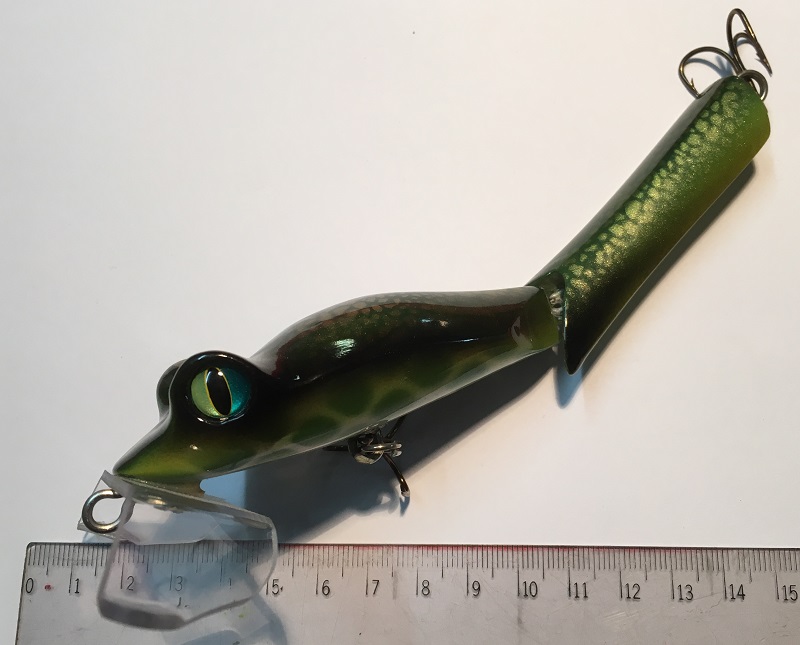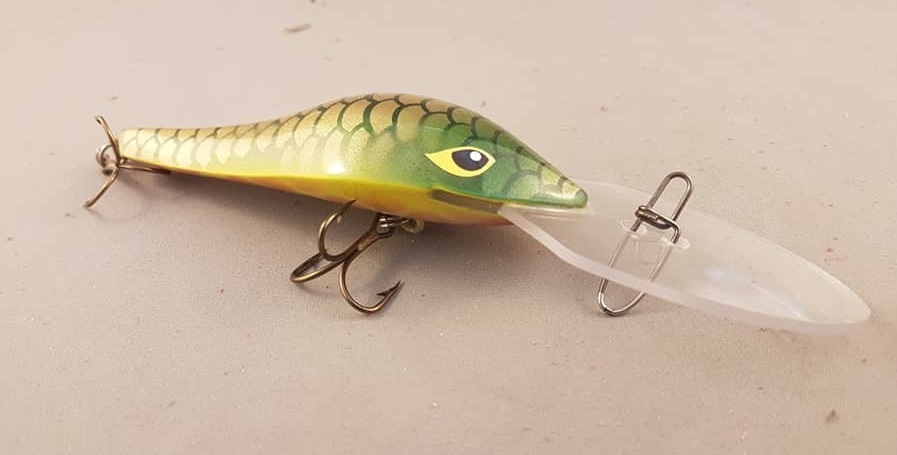 Ollie's 'Pleco 100' is a model only ever made in small numbers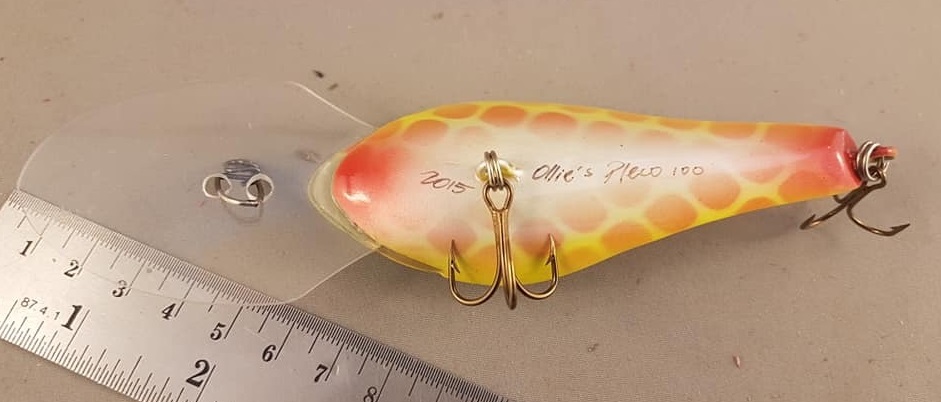 A 'Cic-em' next to a photo from Australian Geographic showing a 'Green Grocer' cicada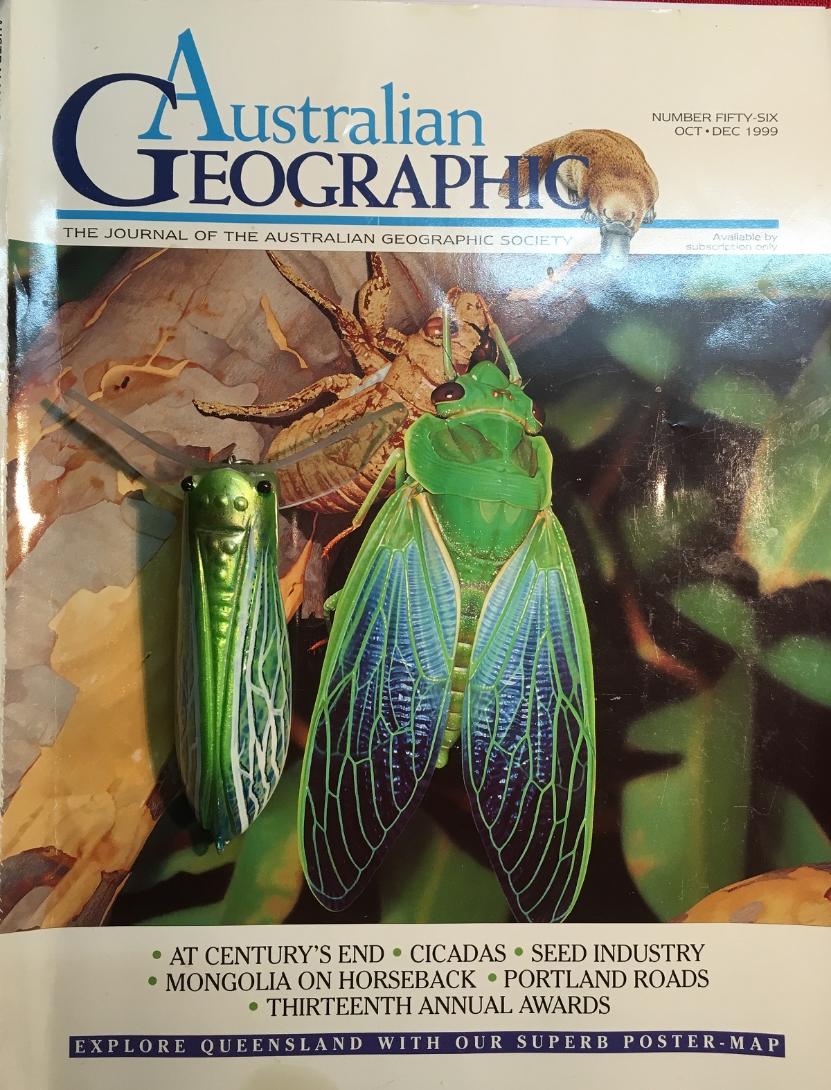 At Expo 2019 at Beenleigh Ollie's Handcrafted Lures had some special edition lures for sale and a display of some of his creations from previous years. Ollie kindly allowed Lure Hub OZ to photograph these lures.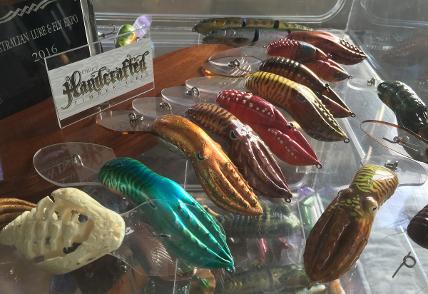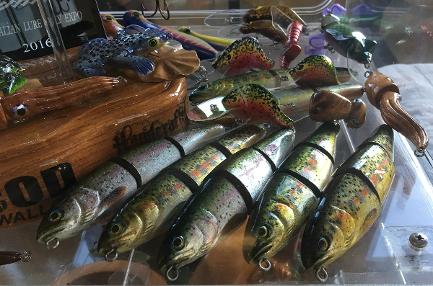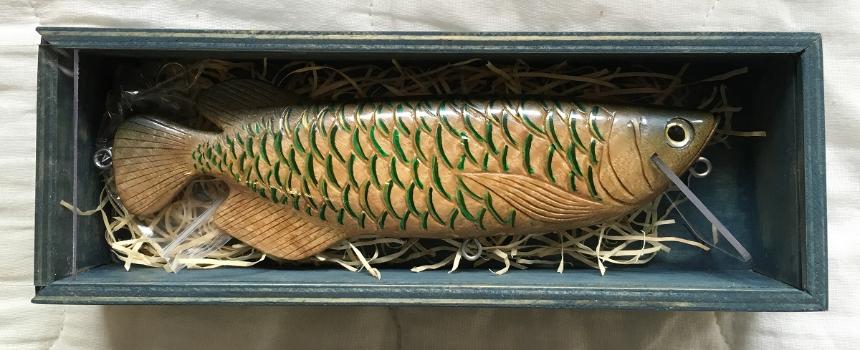 Ollie's Handcrafted 'Saratoga' - semi nude with carved scales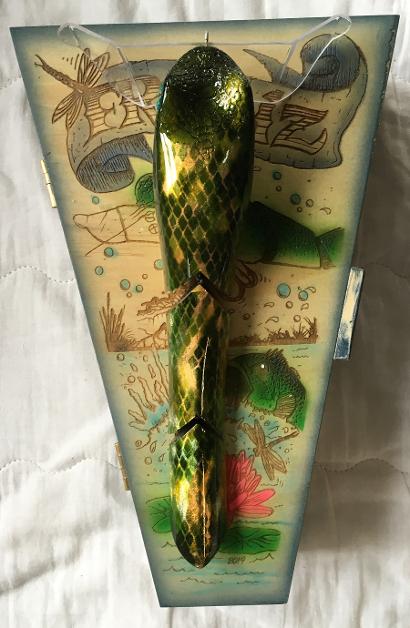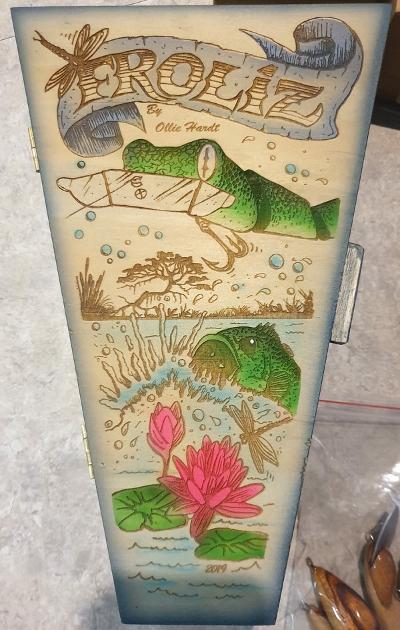 The large 'Fro-Liz' emerged at Expo 2019 in an ornamental box - this lure is about 12-14 inches long.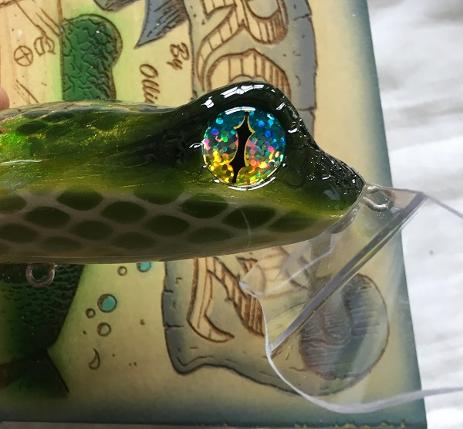 Giant handcarved cuttlefish - just amazing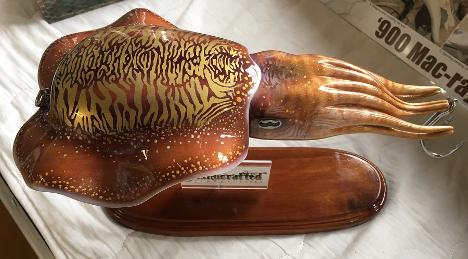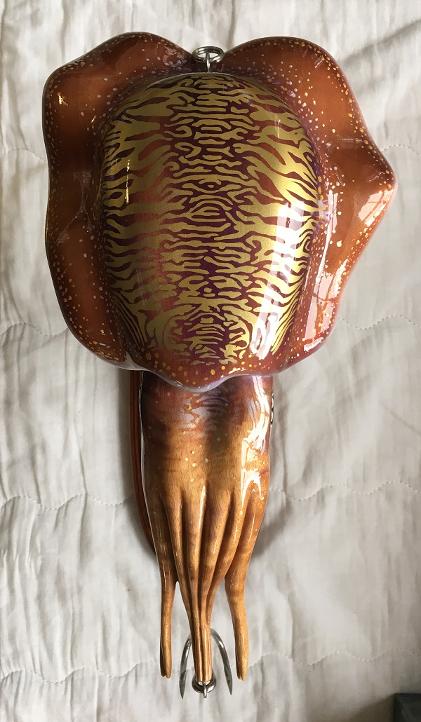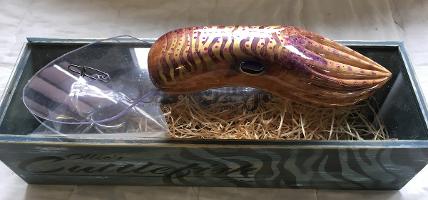 A 2019 smaller cuttlefish in box- semi nude
(Below) Ollie Hardt's Stingray Lures was awarded 'Most Artistic Lure' at the Australian Lure and Fly Expo in 2013