Swagman Lures have built a reputation for attracting native fish. The majority of Swagman Lures are moulded (although there are some timber versions) and will have the name of the lure on the belly. Models include the Swagman 'Loaded Dog', 'Jumbuck' and the 'Whiplash'.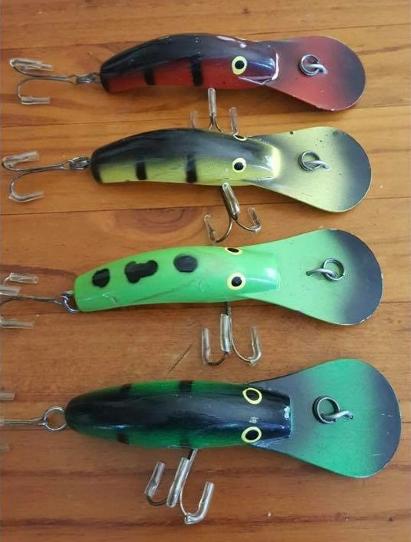 Swagman Lures started where many other makers started by shaping lures from timber. These are possibly the rarest of all Swagman Lures being timber versions of the 'Jumbuck',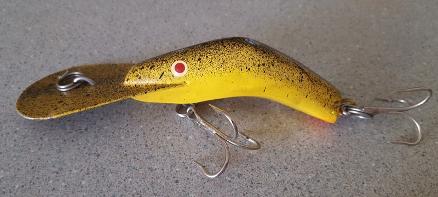 Below shows two early moulded versions of the 'Jumbuck'. Opposite shows different sizes and mould.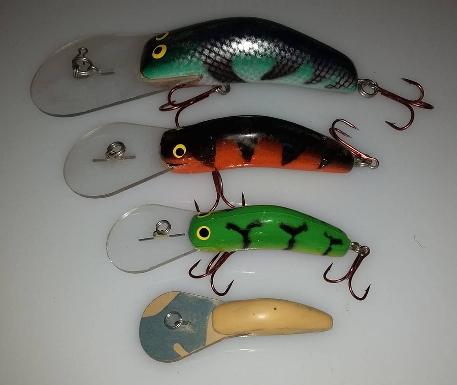 The Swagman 'Ferret' is an early model with a ferret logo in the right corner of the card as shown left.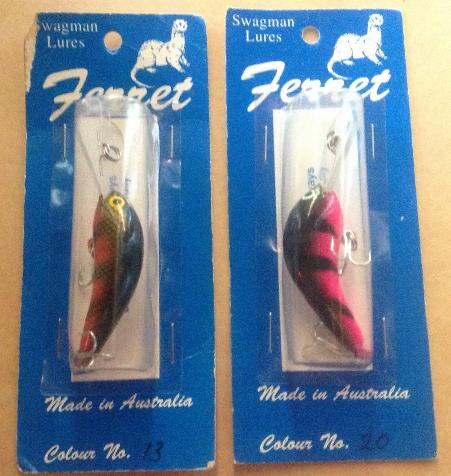 Opposite: Swagman Lures 'Loaded Dog' in original packet and a used lure showing belly mould markings. Note packet has PO Box for Fyshwick, ACT. Blue packets above are just marked 'Made in Australia'. Note also earlier blue Whiplash packets have a PO Box number in Wodonga.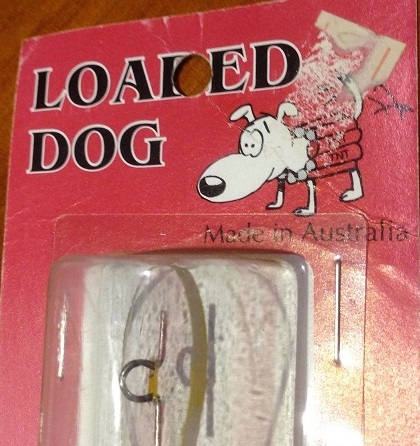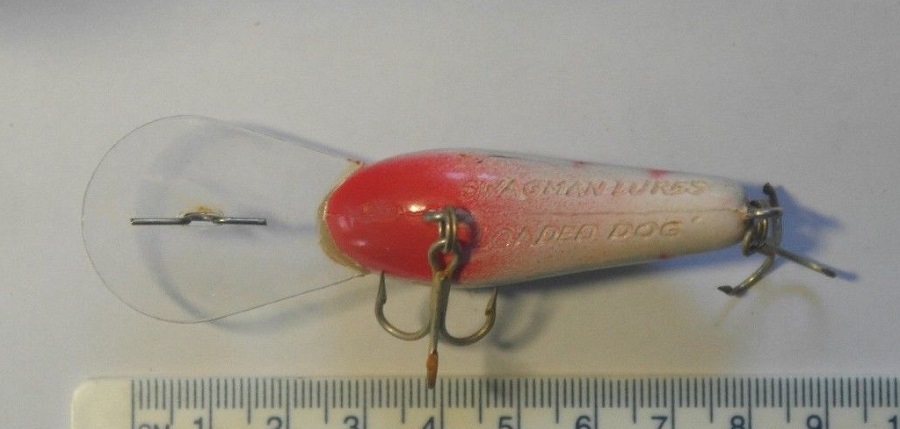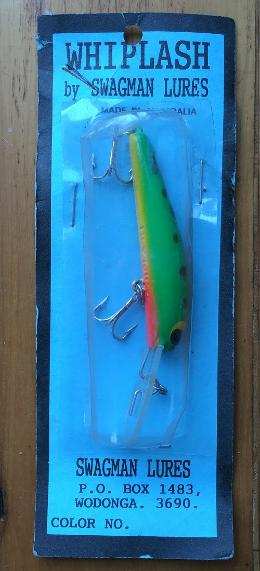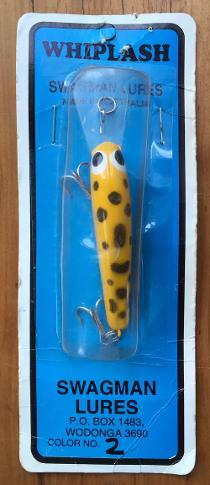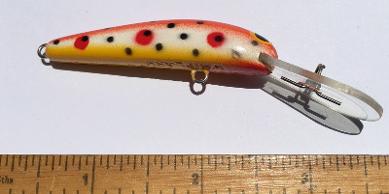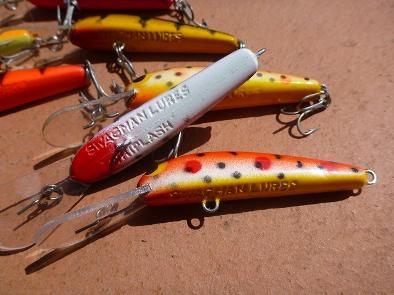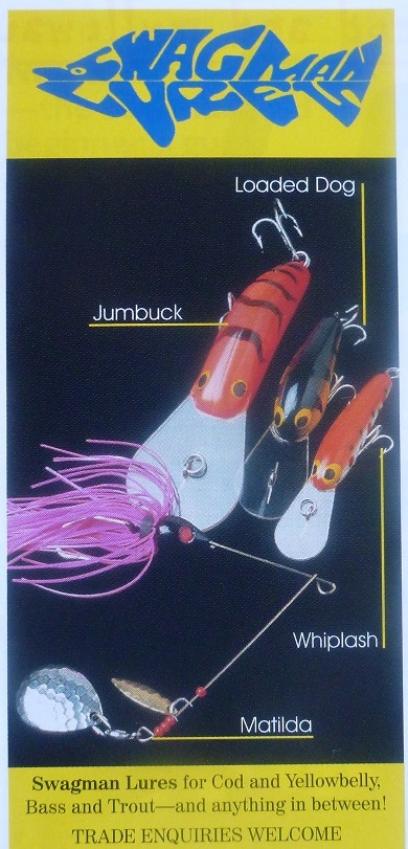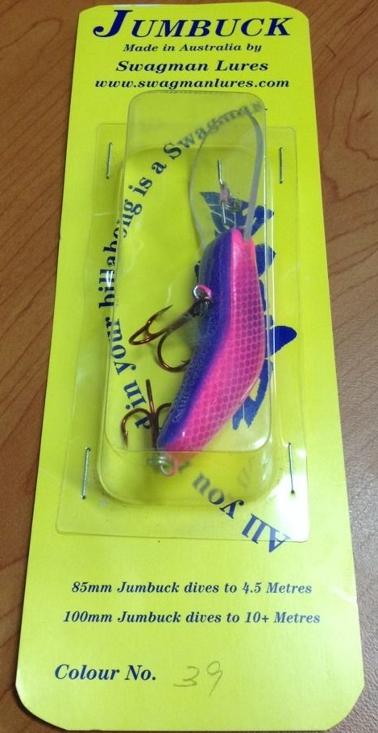 Swagma

n Lures were sold in 2015 to Aaron Young owner of Kuttafurra Lures with models include the 'Jumbuck' and the 'Whiplash' available in small numbers. John Moran is now the owner and maker of Swagman Lures in 2018.