Ken Hendry was the name behind the original Seeker design. After his passing the Seeker name was carried on by Mark Dobbin in 1996. There is a great article that was published in the first Kadaitcha Club magazine that outlines the Seeker history and is shown at the bottom of this page.
Opposite - an early Ken Hendry lure that was given to Frank Prokop. Reminiscent of a 'Mudbug' design with metal bib.

A rare early Ken Hendry Seeker with stamped bib without the scallop marks in the bib. These early models are much harder to find than the later models.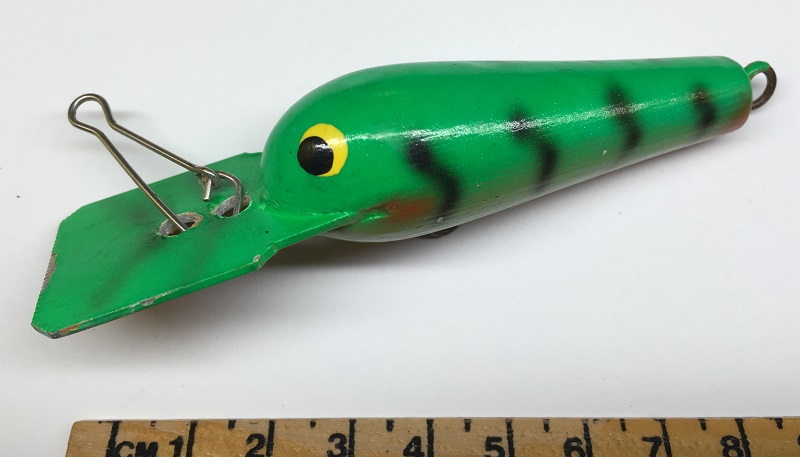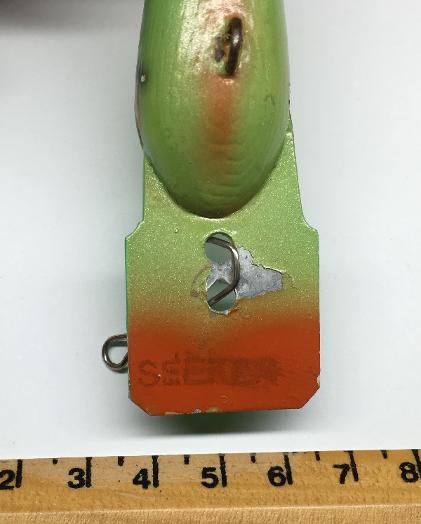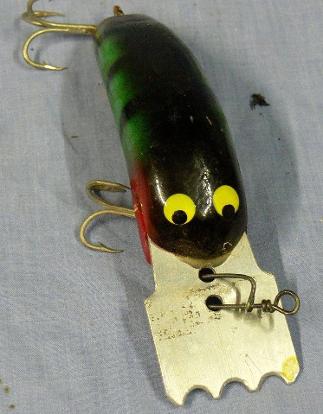 Seeker lures are in high demand by collectors especially the earlier made Ken Hendry models many which will have metal bibs as shown in the photographs.
A comparison of the Seeker 110 and Seeker 90. Note many of the earlier Seeker lures will have a small piece of metal under the bib near the eyelet holes to stop excessive rubbing and wear.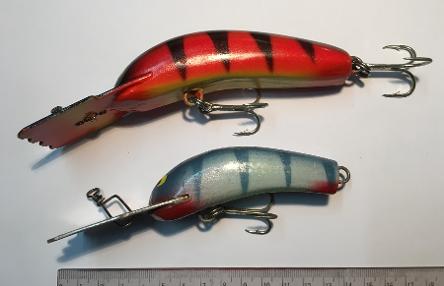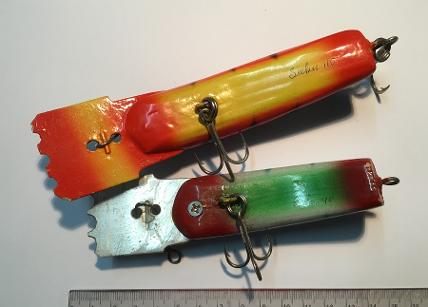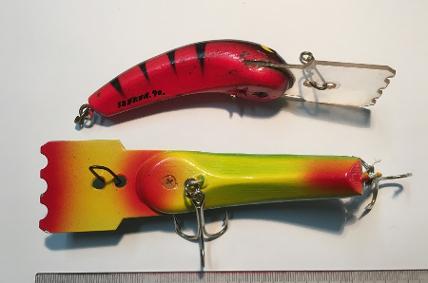 Above timber versions without the bib staple - one has the clear bib and the other is metal bibbed. Scalloped belly shape.
The Seeker lure opposite has a small hand cut bib and is similar to the early models except with a polycarbonate bib and much smaller. Signed.
Below is timber Seeker 70 models showing top and side profiles.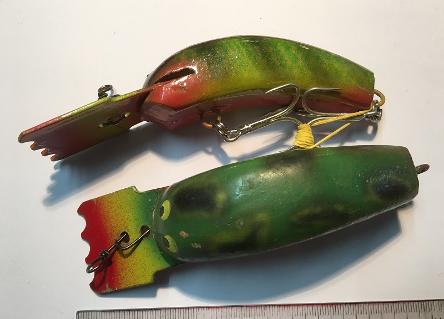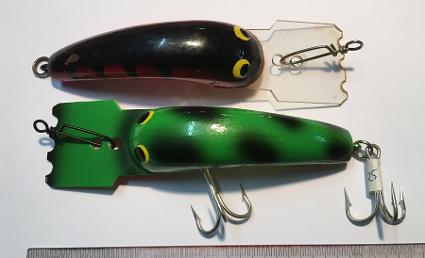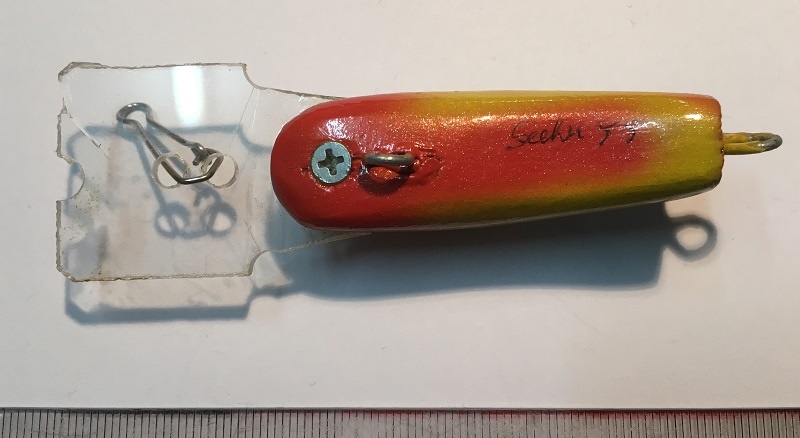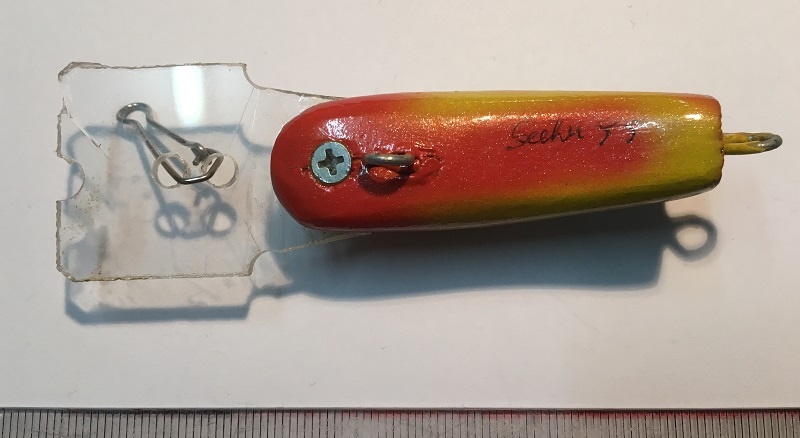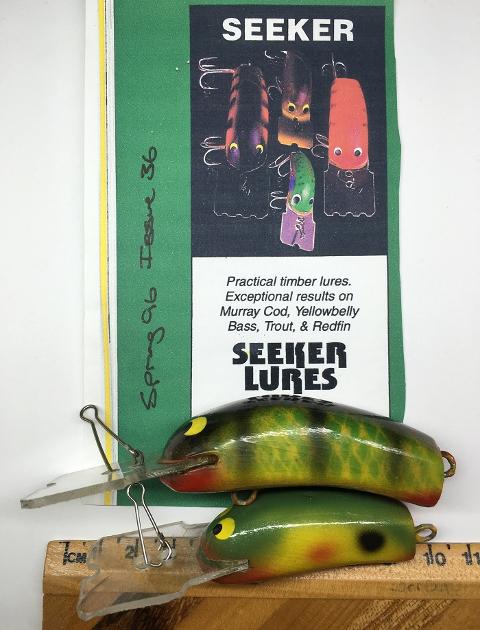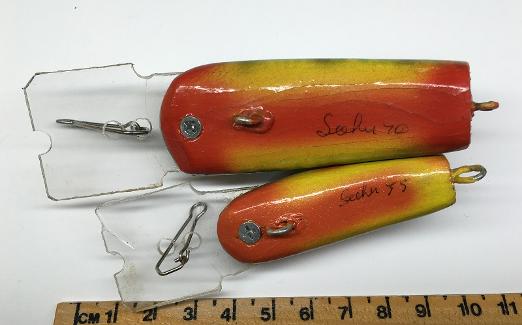 The advertisement above was placed in Freshwater Fishing magazine in 1996 and the review opposite was c.1994 and mentions both lexan and durallium bibs being available. There were four models available in the following sizes - 110, 90, 75 and 55mm. As stated in the review the 110 model is shaped from oregon timber while the smaller models are shaped from cedar.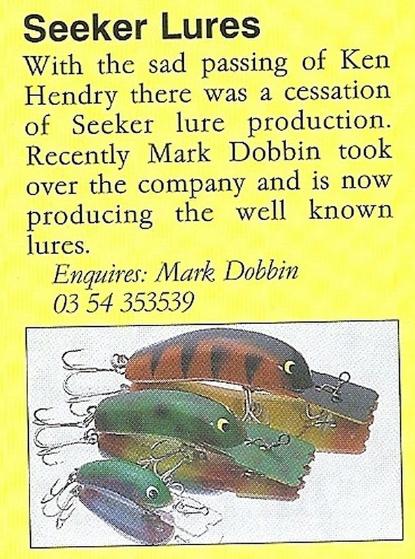 The articles document the change of business after Ken's death when the running of Seeker Lures was taken over by Mark Dobbin.
An original moulded Seeker blank that was uncovered at Lure Expo 2017 with a painted version for comparison.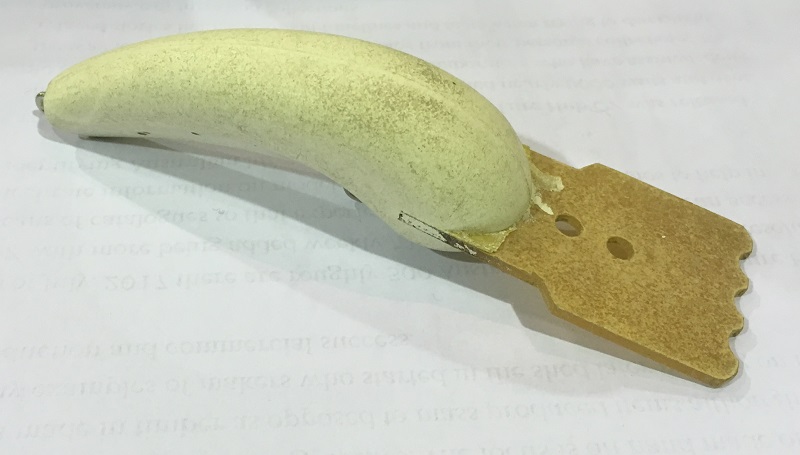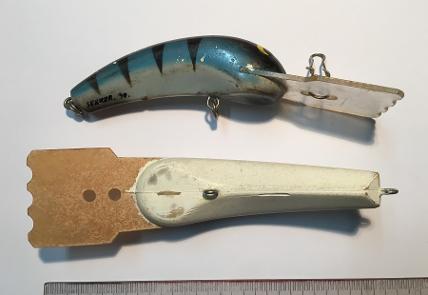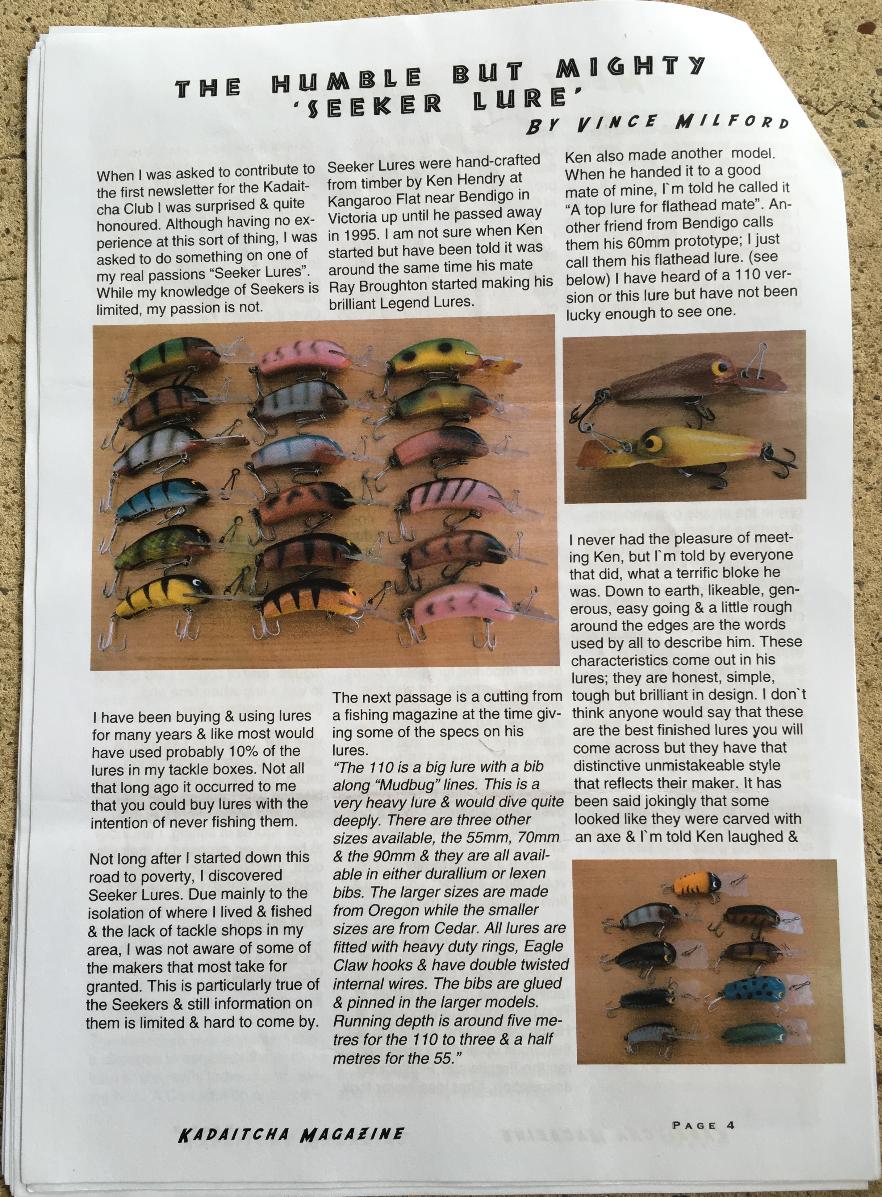 From the first Kadaitcha Club magazine and gives a good history of Seeker Lures