Gidgee Lures - QLD:
Tom Barrett seems like a relative newcomer to the lure making scene however he has been making his high quality hand made timber lures for many years and they have been available commercially since 2009. Tom spent some time in Tenterfield and his lure making was heavily influenced by the makers in this area. Gidgee Lures now hold a good part of the Australian hand made lure market. Gidgee lures own the rights to make the Paul Kneller 'Big River' designs which includes the 'Kidney Slapper', 'Pup' and 'Kelpie'. Classic models include bass favourites 'Ripple', 'Ripple Crank' and 'Knix' as well as the 'Wilbarra' and 'Wilbarra Fatty' that has proven a great fish for impoundment golden perch and Murray cod.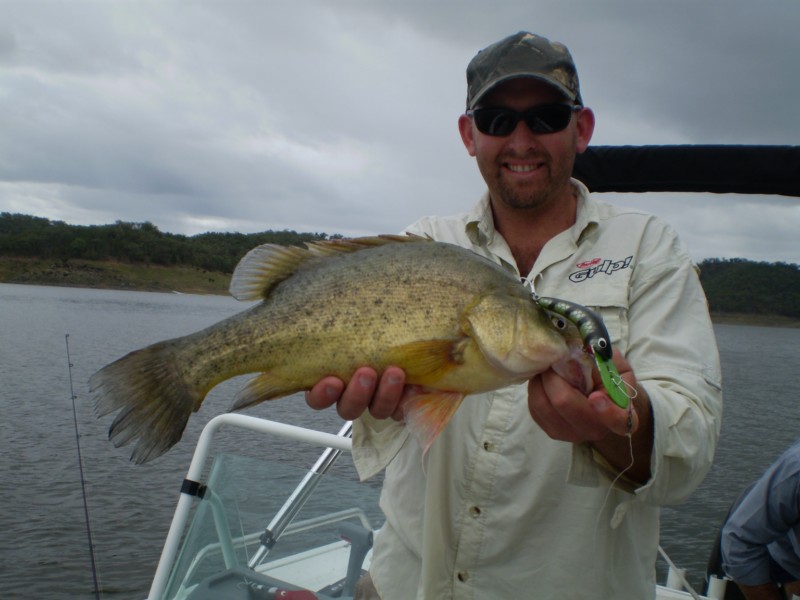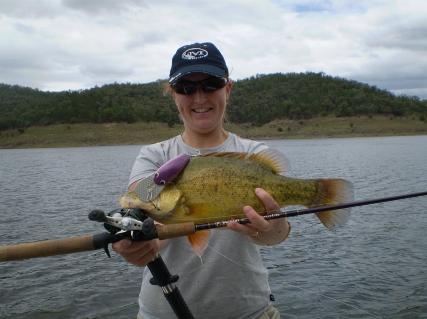 Natalie and Tom Barrett with nice sized native Golden Perch (yellowbelly or callop) on the Wilbarra Fatty c.2010. Above left shows another victim of the same lure - this time a nice sized Murray Cod on the same model.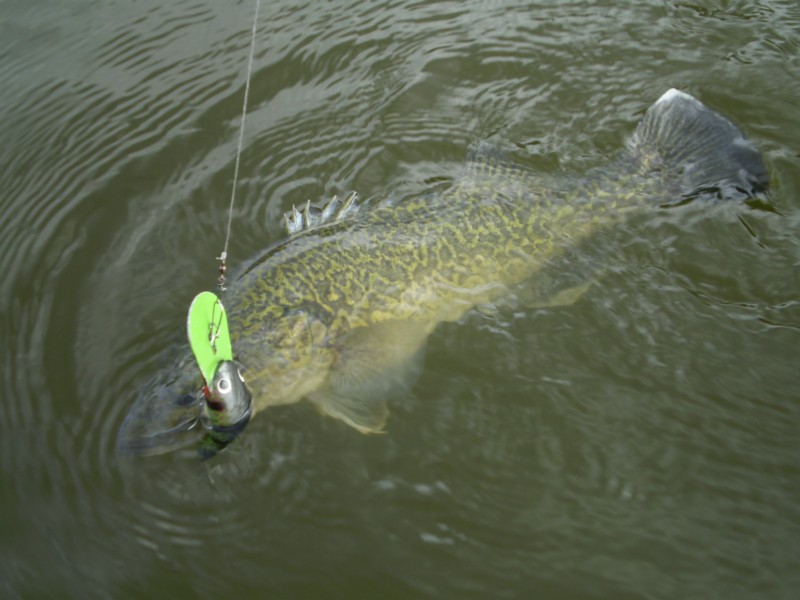 In 2011 'Deep Fry' became available commercially and is an ideal lure for a wide range of species. Tom has completed a number of special edition 'nude' sets (timber and clear coat only) in red cedar and other unique presentation sets and trophies upon request.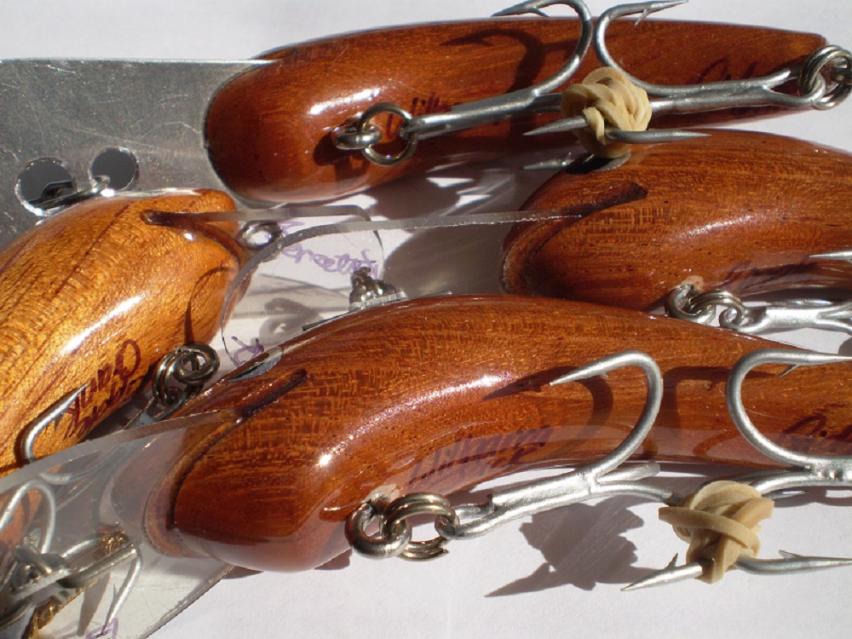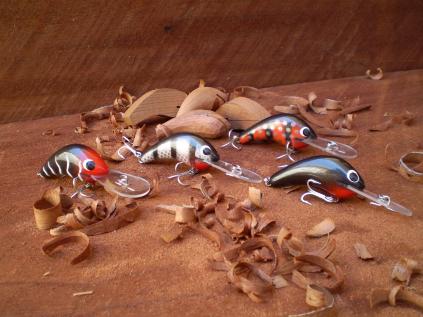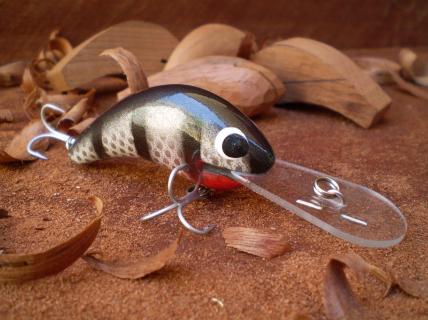 Above and below shows the early promo shots of the 'Ripple' (deep diver) and 'Ripple Crank' (wakebait or shallow diver) - a great lure for Australian Bass.
The earliest cards are the ones shown below - a simple printed cardboard backing sheet. Ripple 'Crank' cards may have the 'Crank' hand written as it saved on printing different cards in the earlier days.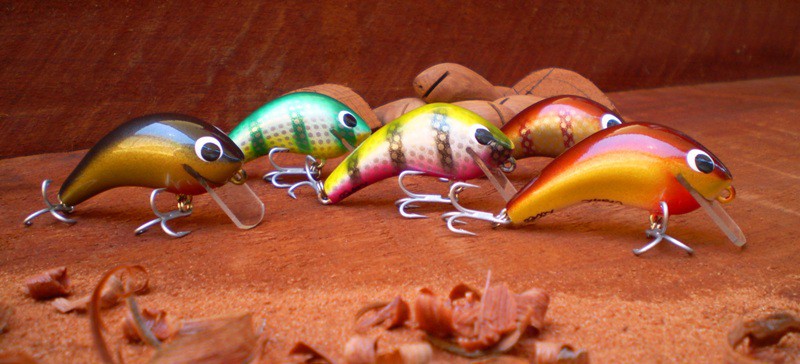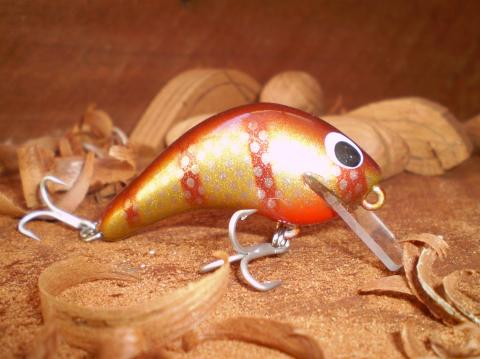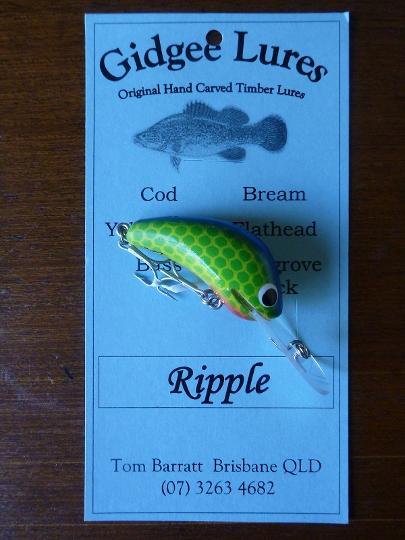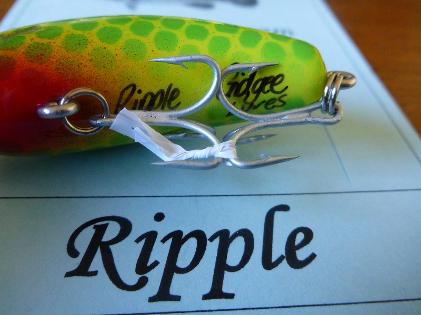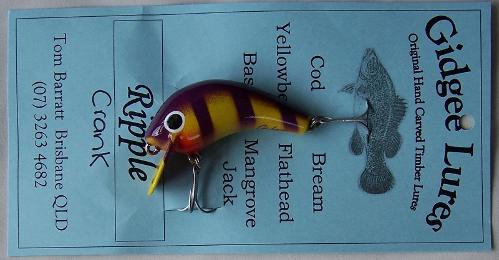 Below shows two different colours of the 'Wilbarra'.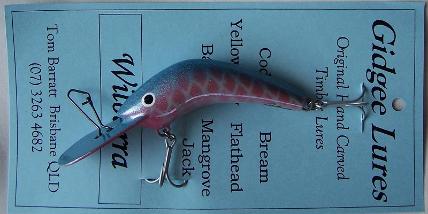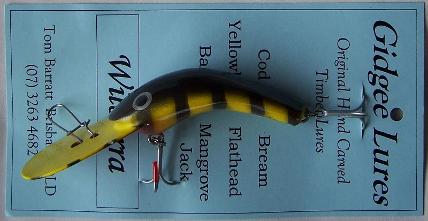 Below is the 'Knix' - note two sizes and card variation without fish logo and 'Big Fella'.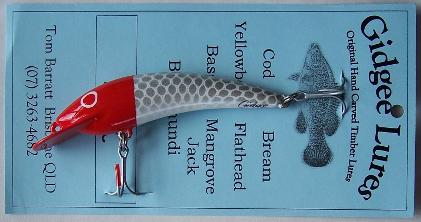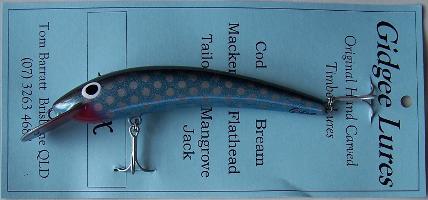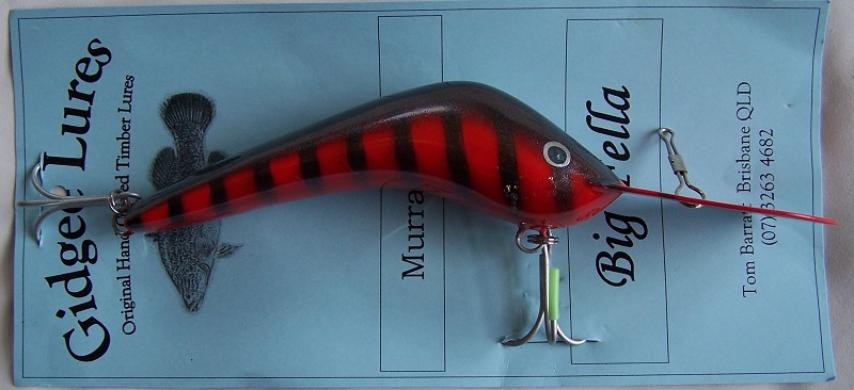 The second cards and packaging are shown below with a close up of Tom's revolutionary scale pattern that he developed a few years back. The photos below and right show the plastic clam shell packaging with inserts - these lures were from the first run of this pattern c.2010/11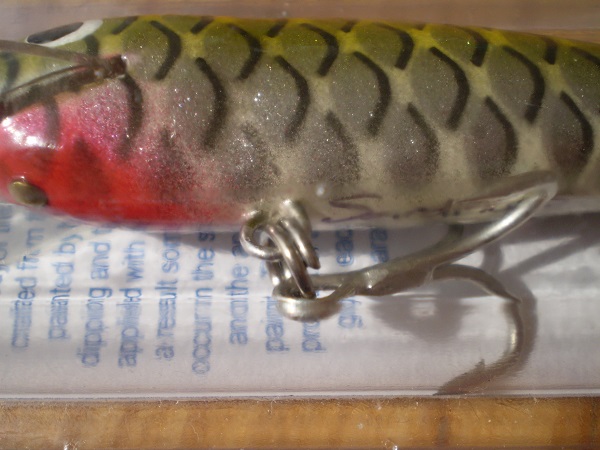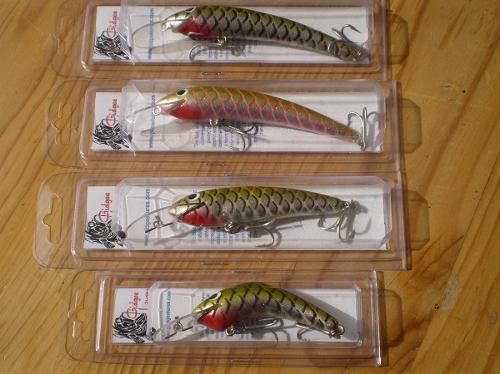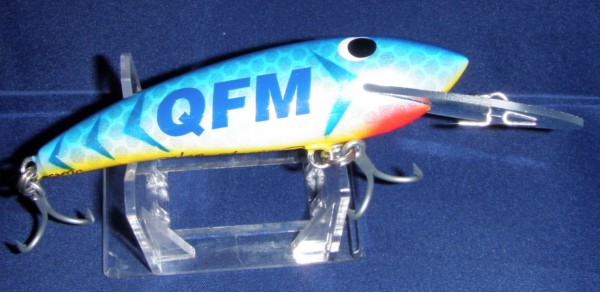 There was a special edition Gidgee 'Sardinops' lure released for QFM (Queensland Fishing Monthly) which is an online fishing magazine. 80 signed lures are supplied each year and have QFM logo.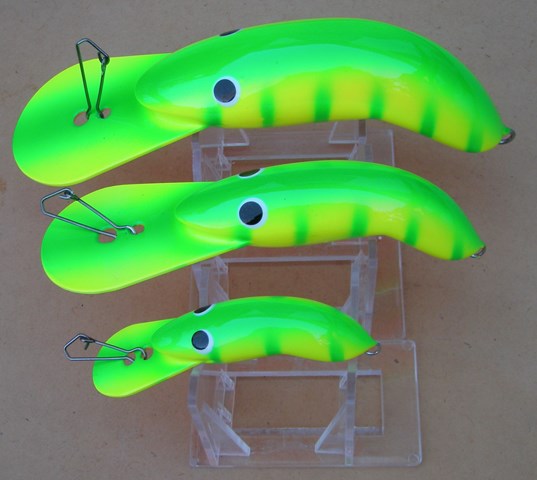 Gidgee 'Tenterfield Shrimp' - special order set in commemorating the iconic pattern that was developed by Peter Newell (Newell Lures) and Trevor Mc Feeters (Tenterfield Lures)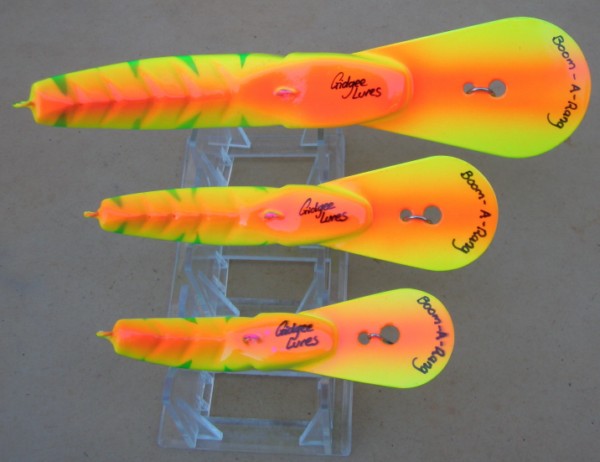 Gidgee 'Boom -a-rang" - special order set in commemorating the iconic pattern that was developed by Downunder Lures
This page is under construction and will be updated soon - Gidgee Lures were sold in late 2020 and new owner will carry on the Gidgee name with some slight changes