*Banner Image - Early Deep River 'Cray'
Deep River Lures - QLD, NSW:
Deep River lures are well made timber lures made by A J Barnard originally from Nathan, QLD and now living at Emmaville in Northern NSW since 2017. There are a number of models suitable for both fresh and saltwater applications and most of the lures are very original shapes with excellent hard wearing finishes. Most of the lures will be signed. All photos provided with permission from Deep River Lures.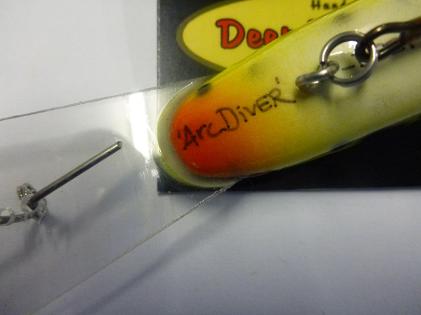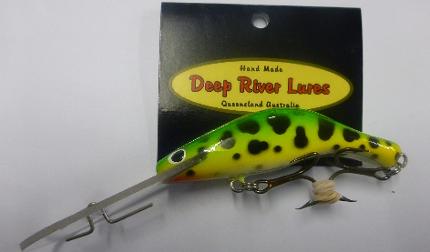 Early packaging will be a black background header with yellow Deep River Lures logo as shown. It would have been stapled to a clear plastic bag.
Below is two larger Deep River Lures and sticker. The lures are signed in capital letters on the belly as pictured.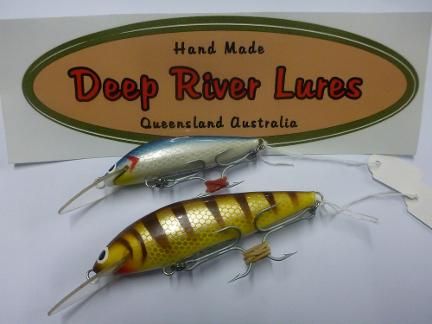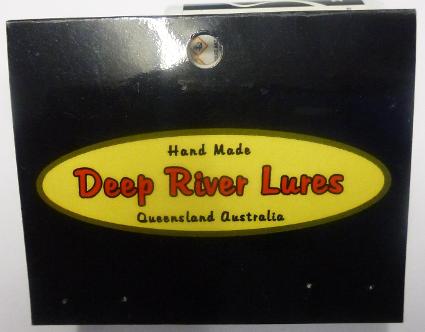 (Below) 'Barra Cannibal' and 'Pod Medium 100' models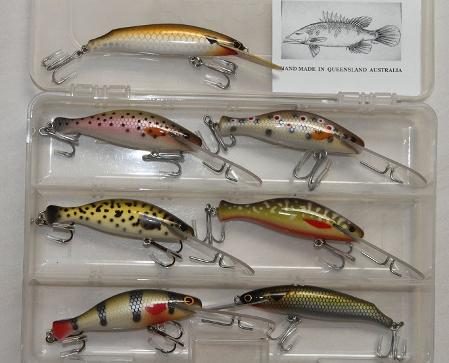 (Below) is two Deep River 'Jack' Lures c.2012.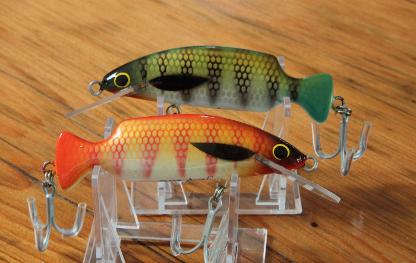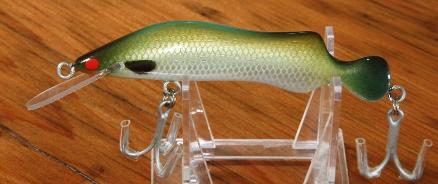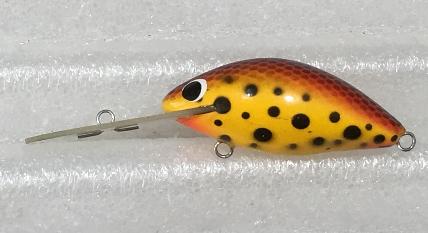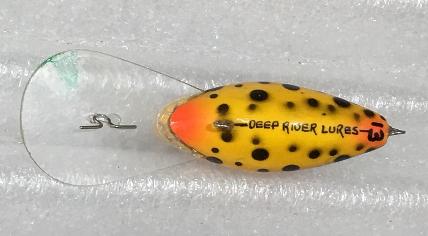 Above unknown model with a number inscribed near bib - unsure of history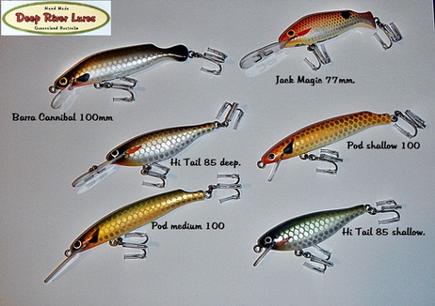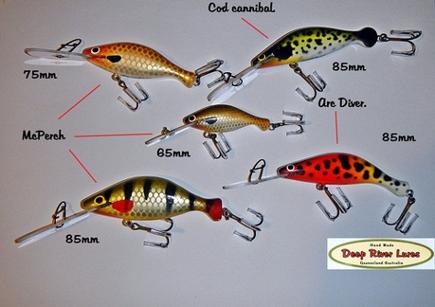 Deep River 'Barra Cannibal'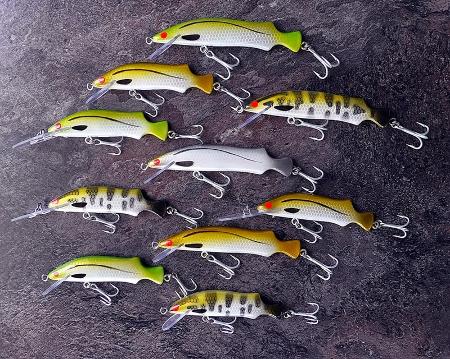 Deep River 'Barra Cannibal' 110S (left) and assorted sizes and models above
Deep River 'Cod Cannibal'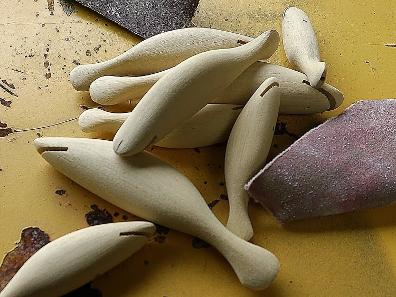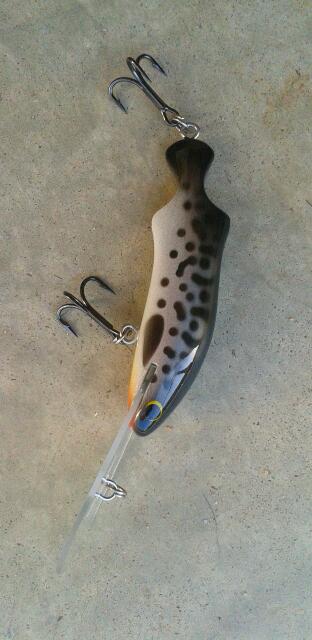 The lures opposite were auctioned on the Deep River blog and are c.2013/14. Top 100mm proto w/ shovel bib. Bottom 125mm.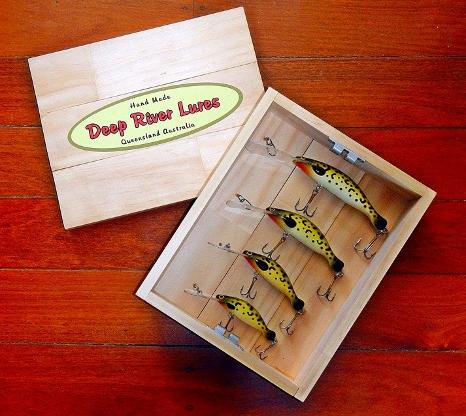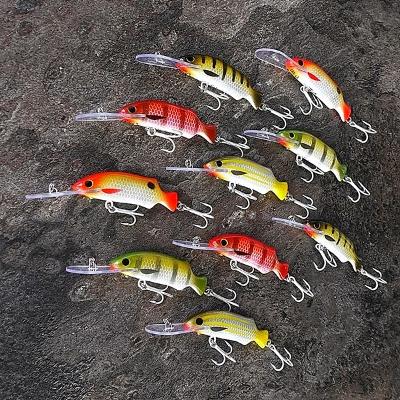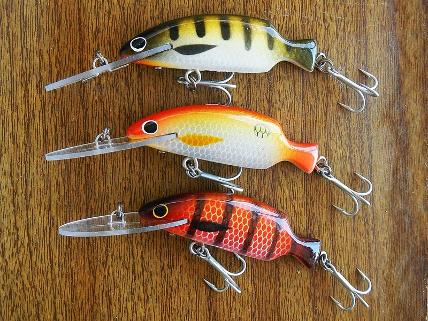 Deep River 'Mc Perch' including early prototype and drawings of model which is available in 3 sizes.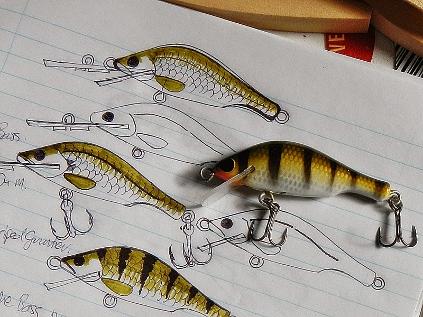 Below - Deep River 'Mc Perch' in 75mm size
Opposite - Deep River 'Mc Perch' in 55mm size in various colours. There are both shallow and deep diving models in this size.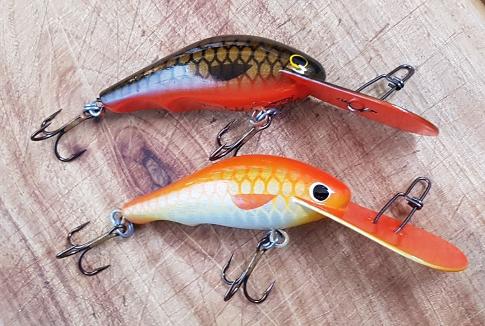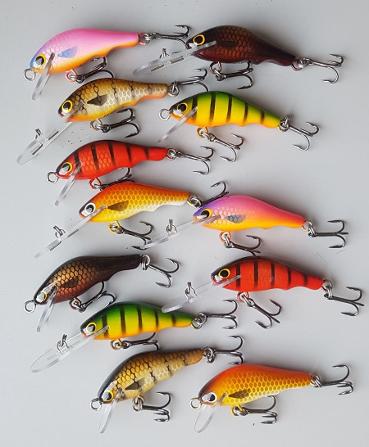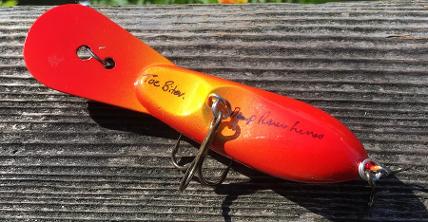 Deep River 'Toebiter' - only ever done in small runs a spectacular model done in a number of bright colours and sizes.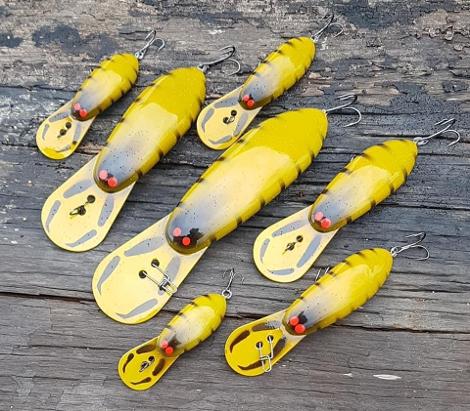 Deep River ' XL Toebiter'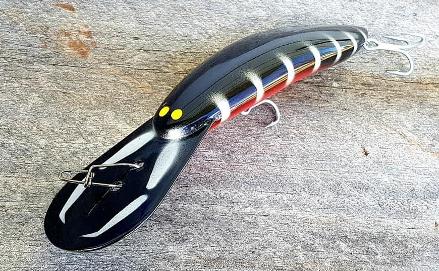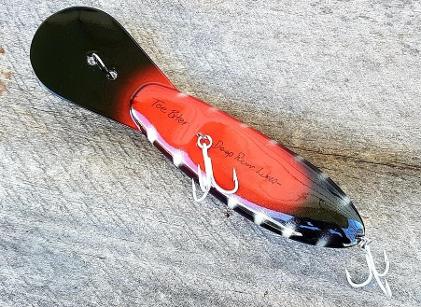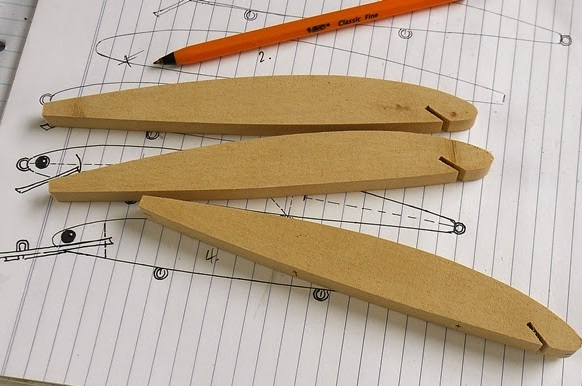 Slim 180S blanks with drawings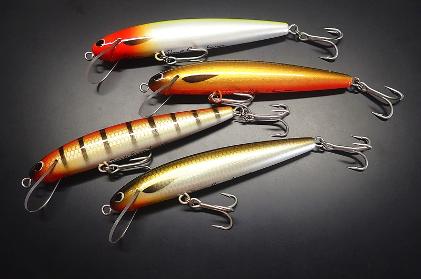 Deep River 'Slim' available in number of different lengths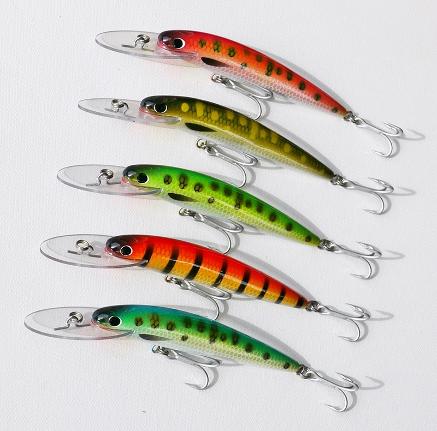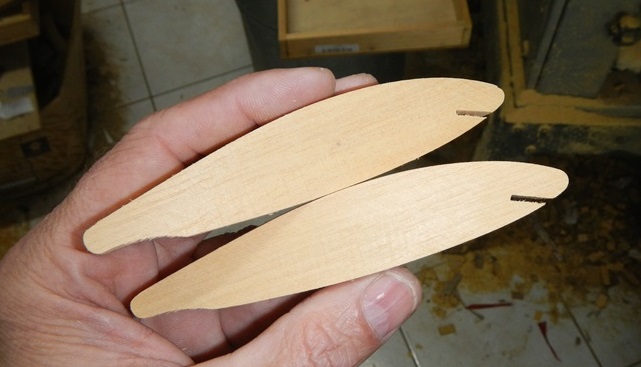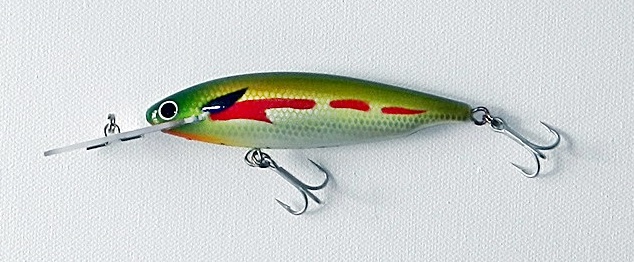 Mugil 100D - Above and opposite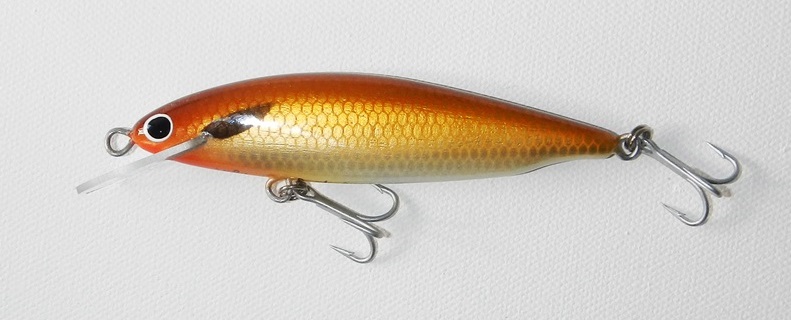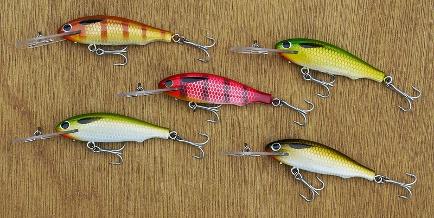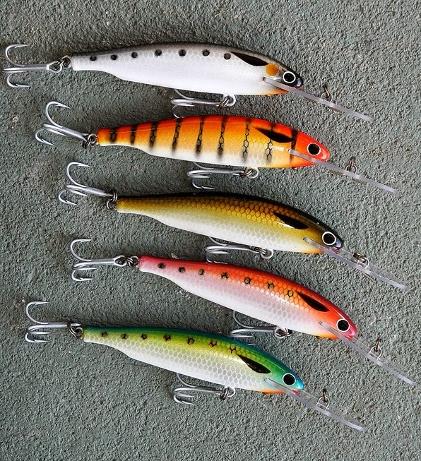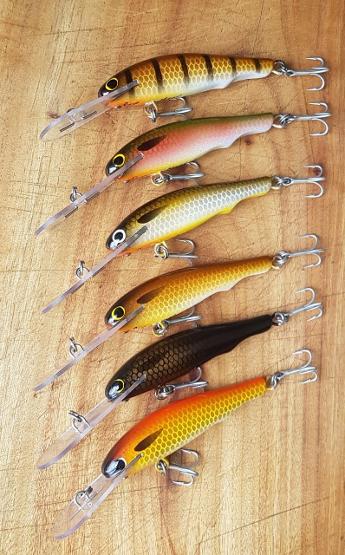 Left - Mugil 88 Deep
Below - Mugil 111mm.
From top - Double deep, deep and shallow versions. This was a new model released in 2019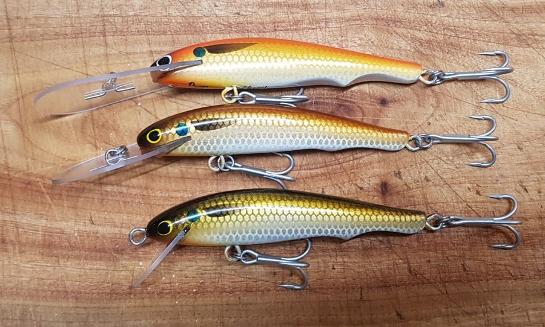 Deep River 'Slider' 125 including poly bib shallow version and metal bibbed medium diver. This lure has an interesting design and featuring the inverted injured minnow design. First made in the 1990's.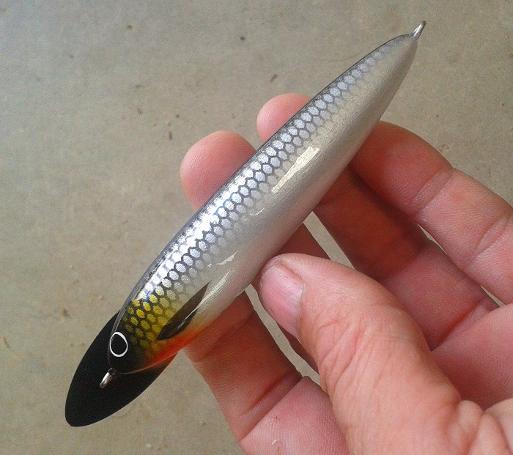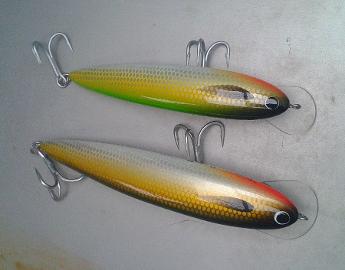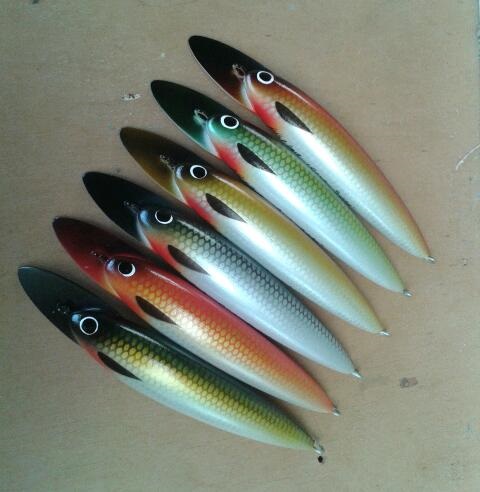 There are a number of different models dating back a few years and some of those are shown below;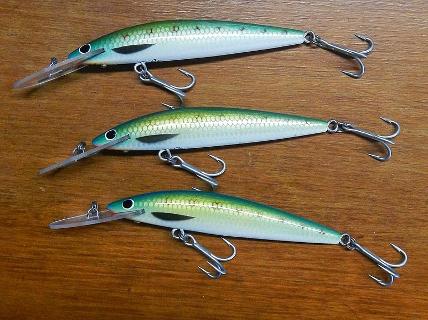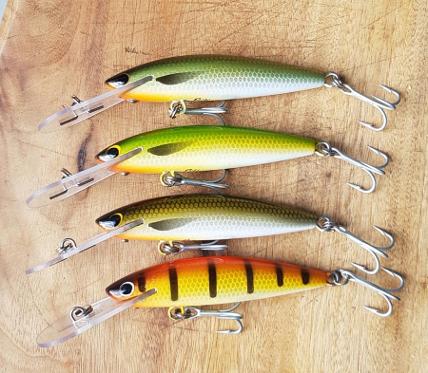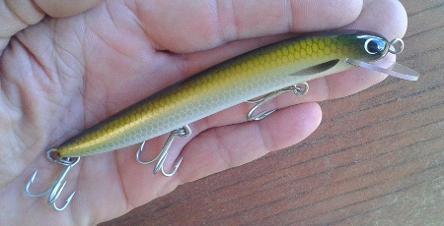 The Deep River SL125 3H above c. 2016.
This model was first made in 2012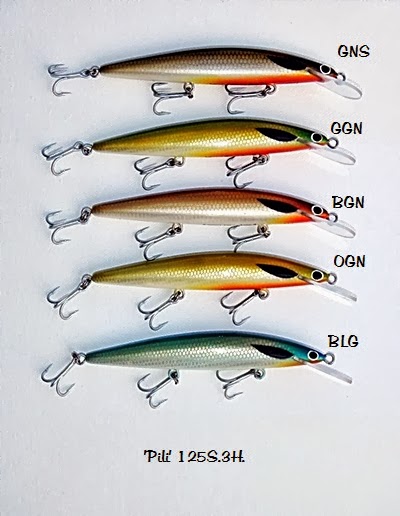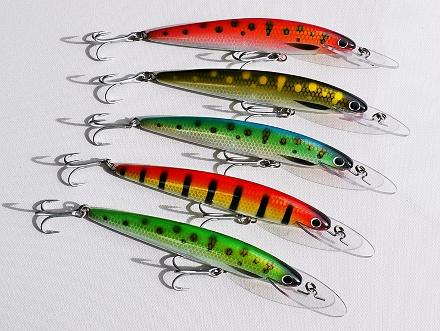 Left - Deep River 88mm deep.
The Deep River 'Bird' lures are shown below and Deep River Lures has protected this pattern with a registered design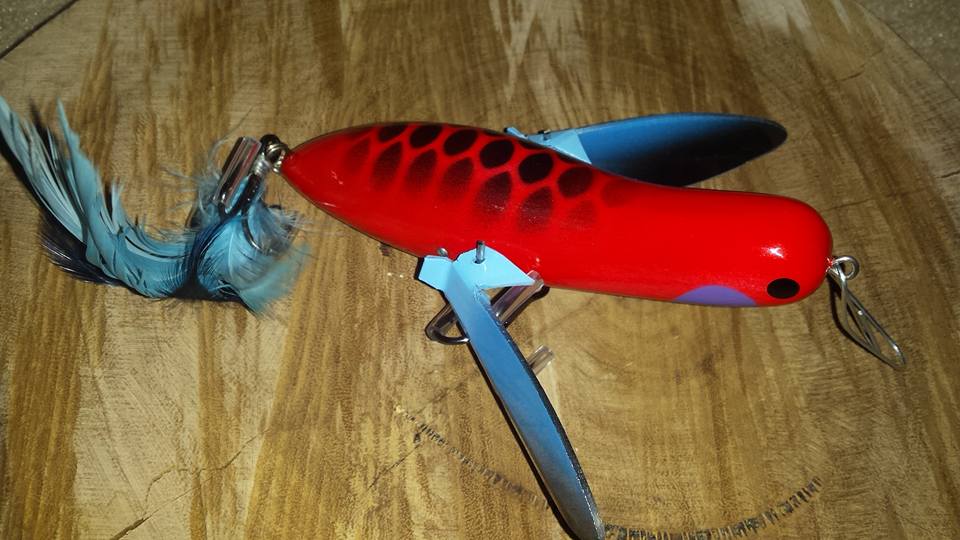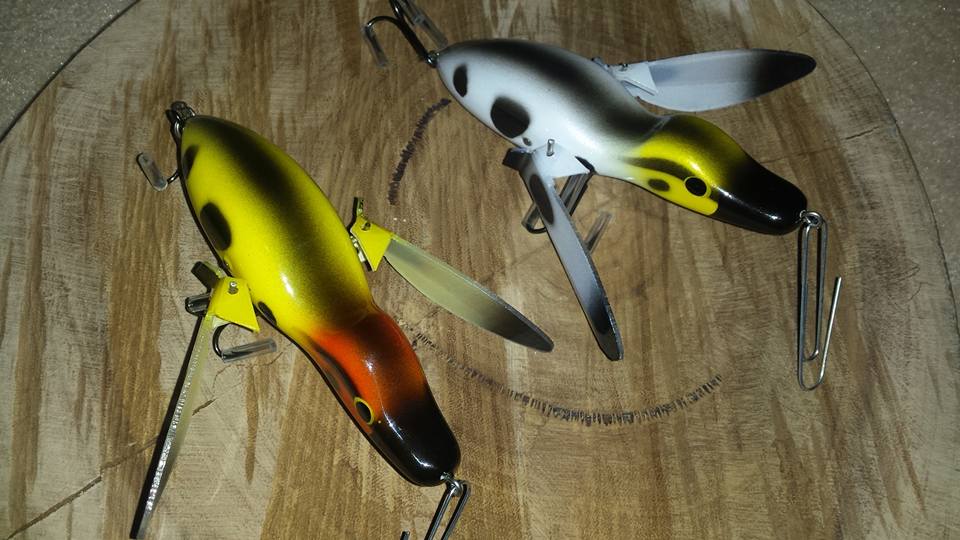 The lures above and below really show the high quality of Deep River Lures. Below is the 'Duck Ruckus'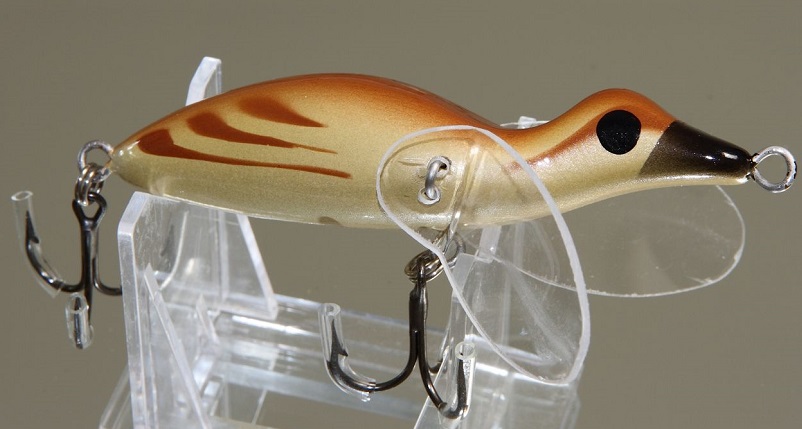 The lures below are some that have come up for sale or made in the last couple of years.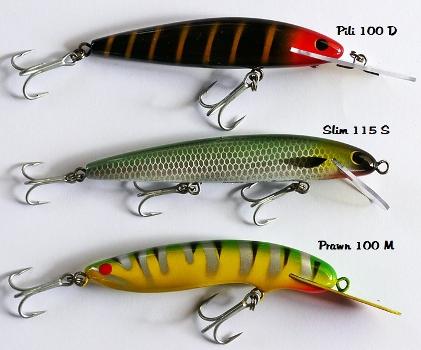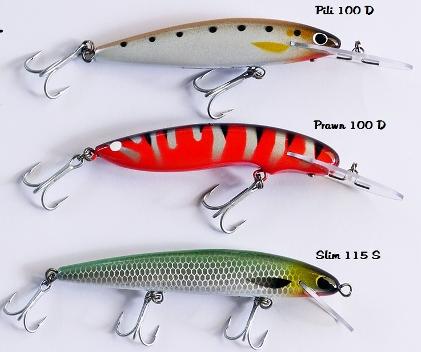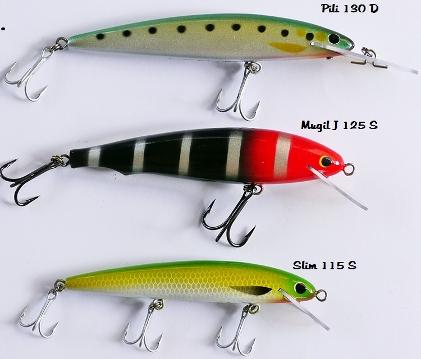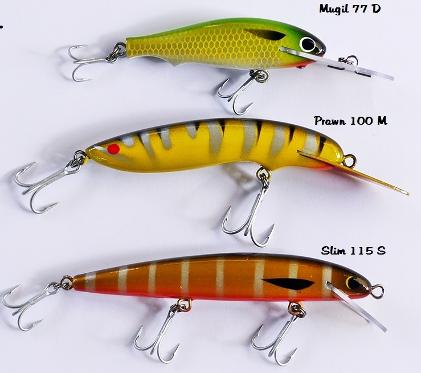 Herring models. Top - 'Bonny' is a new shape for 2019
Middle - 'Harry' evolved from a 2013 shape
Bottom - 'Shimi' is a 2019 reworking of a 2016 shape.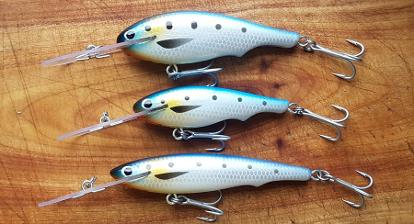 Below - Deep River 'Flea' - a new model for 2017.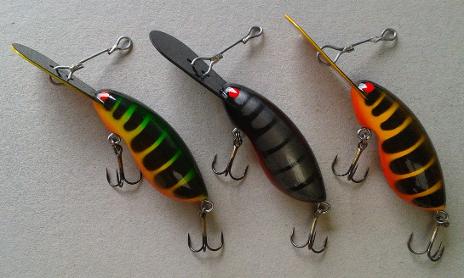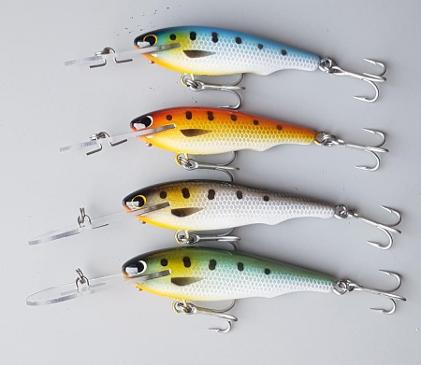 Above - Deep River 'Harry' 88mm deep.
Right from Top -Harry Herring, Bonny, Shimi, Kicker, Shimi, Mugil, Barra Cannabil c. 2019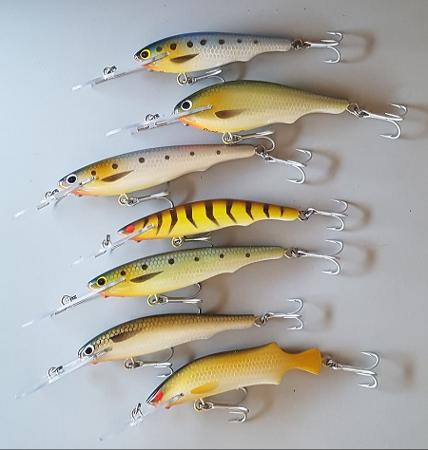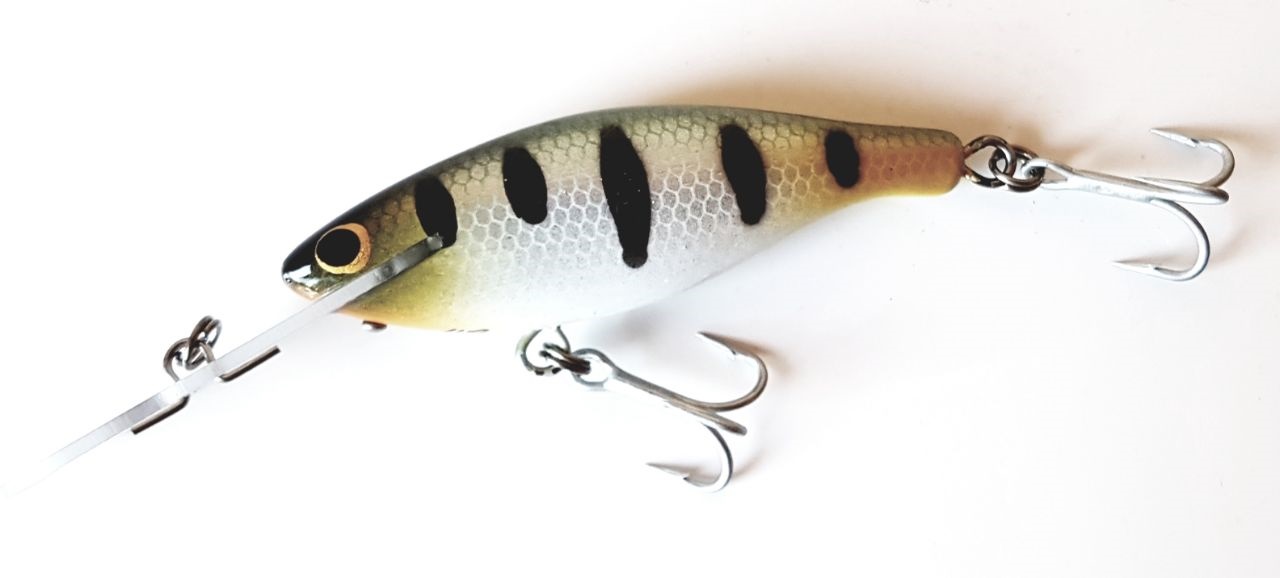 Deep River 'Charlie' 88mm deep - a reworked version of the original design from 2012/13