SK Lures - Kendricks & Mogg
SK Lures - QLD:
SK Lures are made by Shane Kendricks and Kerry Mogg from Toowoomba and were originally made in timber before being made in moulded plastic. The SK lure range started in the early 1990's and lures were available through the 1990's int0 the new millenium.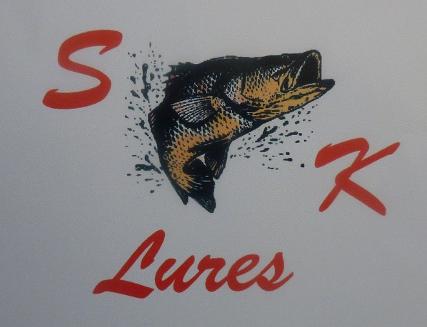 (Above) A moulded SK lure with the marking stamped into the belly. This is most likely a transition lure before final moulds were chosen. The SK Lure range is a very original design and easily identified. The name is moulded into the belly and the bibs have a characteristic style all their own. The lures are sturdy and well made. (Below) Early metal bibbed 'Pizzcutter' models with differing signatures and bib configurations (through wired and large holes)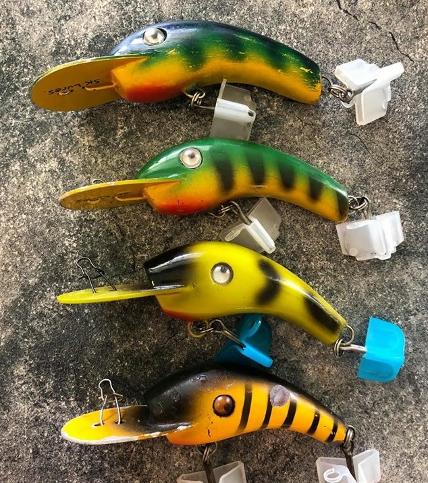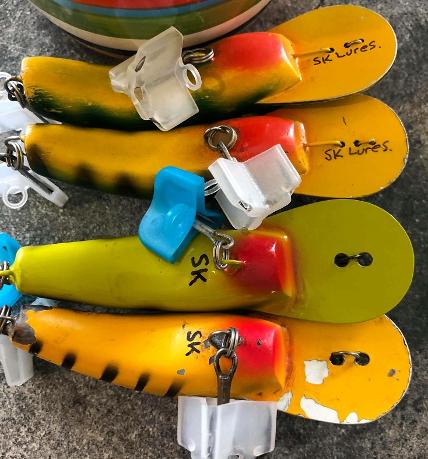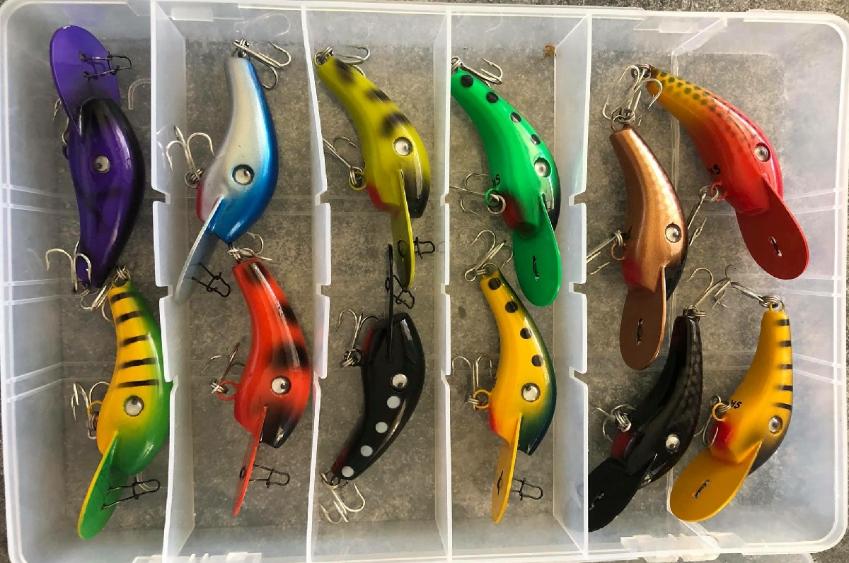 (Above) A box of original timber SK Pizzcutter showing some of the earlier colours that were available
(Below) Original timber SK Pizzcutter which will have a metal bib compared with moulded version. Timber version has 'SK' inscribed on belly and eyelets are significantly larger than moulded versions. Both have recessed dolls eyes - moulding line is visible.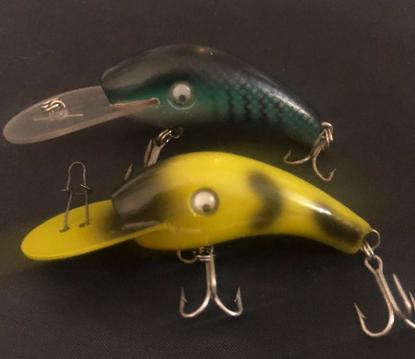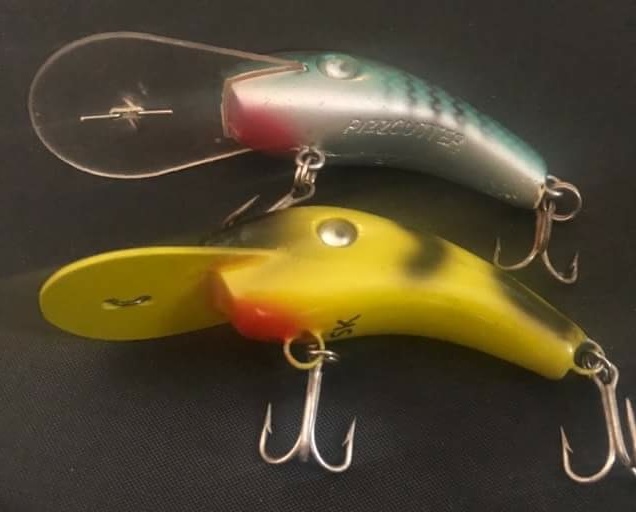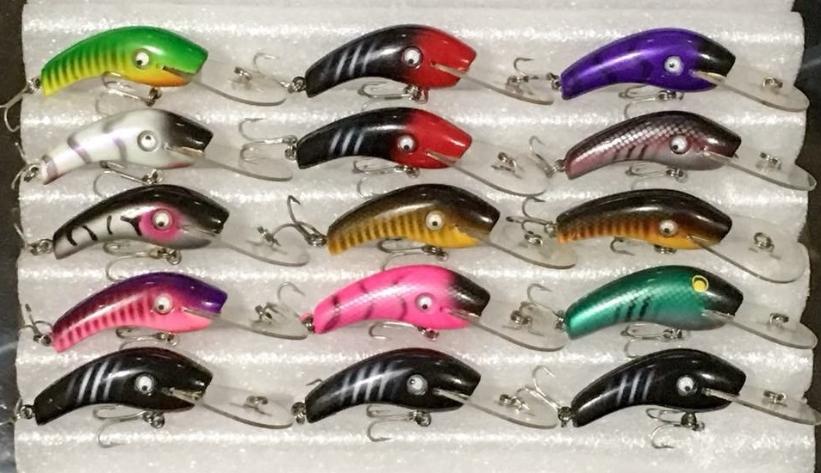 A nice selection of moulded SK Pizzcutter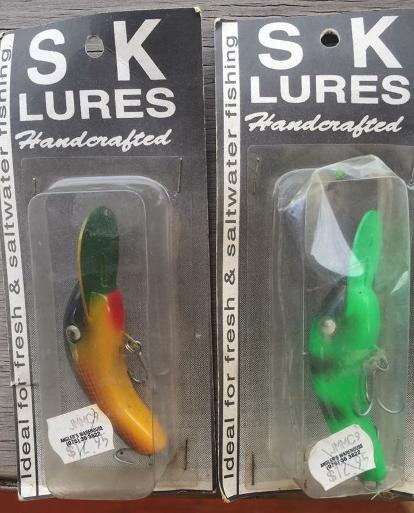 (Left) Early packages for 'Pizzcutter'
(Below) A rare model the SK 'Hooka' is pictured below and is made in timber. Any timber SK lures are uncommon.


This catalogue extract from Mo's below shows four models available - The 'Pizzcutter' which is rarely seen and the 'Willy' Range which included the 'Wee Willy' (6g, 50mm), 'Big Willy' (10g, 60mm) and the 'Wild Willy' (14g, 65mm).
The lures were available in 8 different colours however like all lures there seems to be a few other colours out there and also Mo's would have only stocked a limited range - this could have been due to experimentation on behalf of the makers, custom orders or an evolution of the colour patterns themselves over time.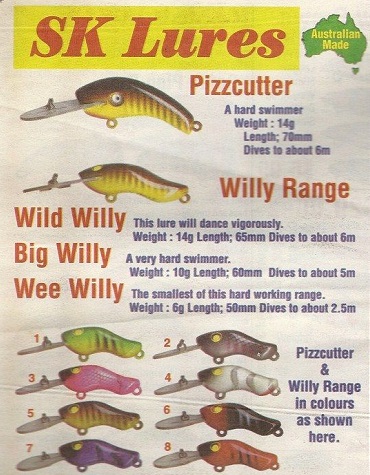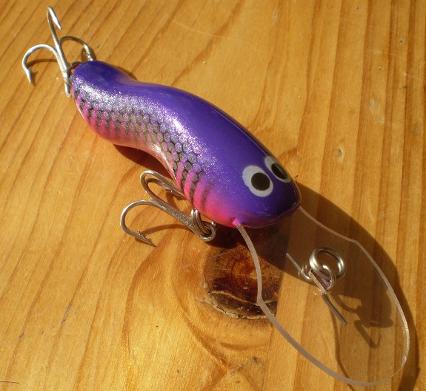 SK 'Big Willy' - the middle size in the Willy range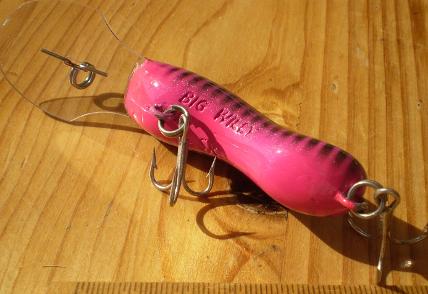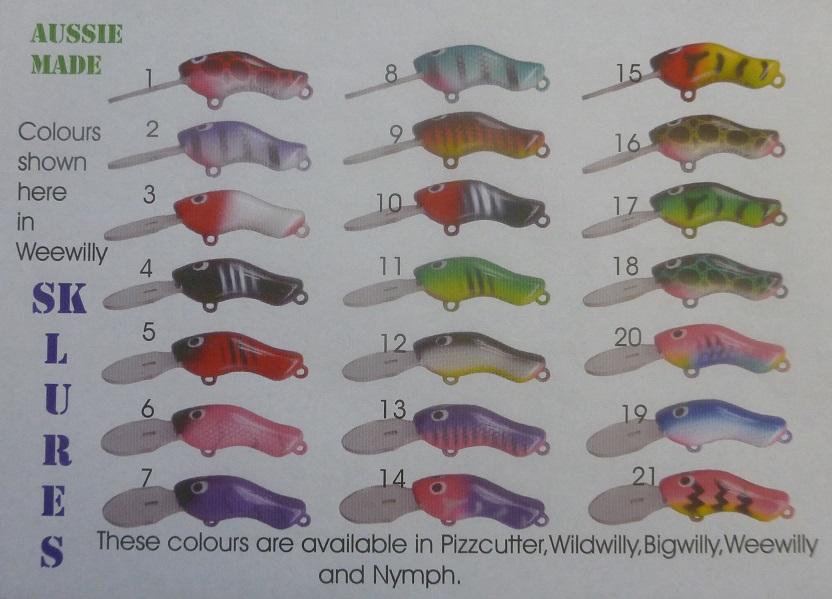 The following paperwork was kindly shared by Laurie 'Oldman' Banks and includes correspondence and early promotional material for SK Lures.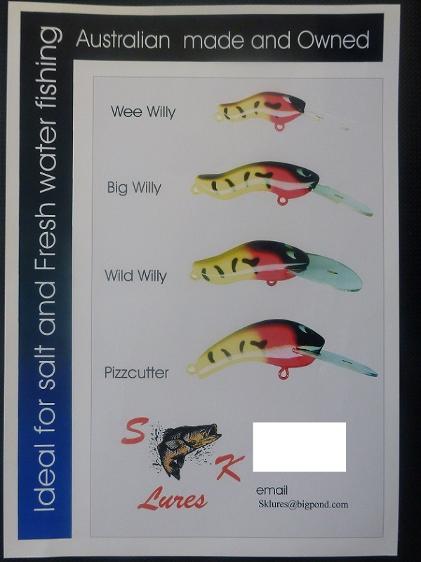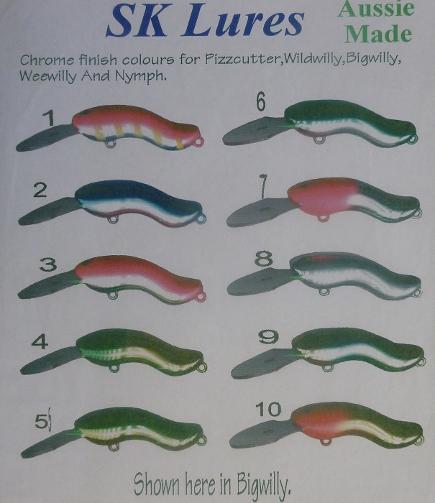 Below shows the wholesale price list and includes the new chrome finish prices. Contains great information about available models. Paper work right mentions 4 models and 12 colours. Paperwork left offers 6 models.