R.G Lures - Ron Gallo Lures - QLD:
Ron Gallo was born in Cairns in 1935 and lived with his parents in Freshwater (a Cairns Suburb) for all of his young life. Ron's father moved from northern Italy to Australia when he was 10 years old and started work on a cane farm, after which he became a commercial fisherman and netmaker. Ron made his first lure in 1951 using the blade of shiny steel for making a spoon lure and made his first handmade Barra lure in 1956. In those days there were very few wobbler type lures available until Dave Fangyuen introduced Bellbrook lures to Cairns in the late 1950's.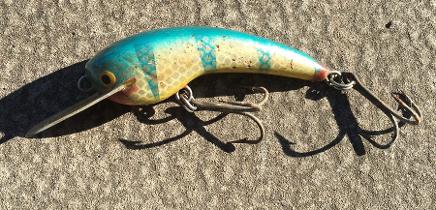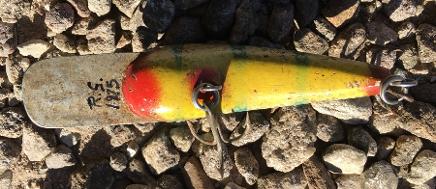 In 1970 Ron started work for Purcell's Sports store on Spence St. Cairns and started making quantities of Barra lures for sale in the shop. Ron uses soft stainless steel no.10 wire for all but his tiniest lures.
Opposite is a fantastic photo of Ron Gallo in his element carving lures in the shed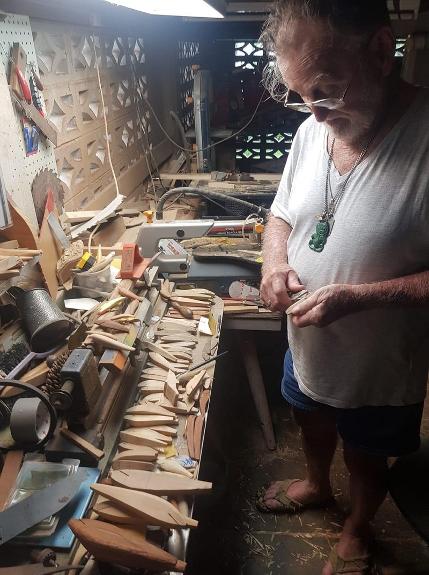 Like a lot of early FNQ makers his inspiration for shapes and sizes came from a Heddon Tiger and he made his first wooden French Flopy type lure in the mid 70's. The examples here are both dated 1975 on the bib and initialed R.G as would many lures over the next 40 years.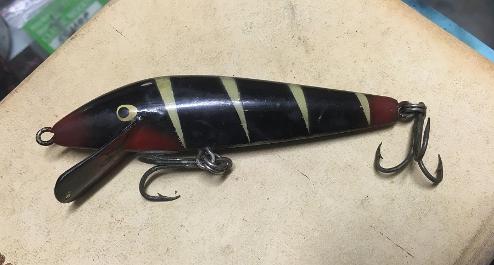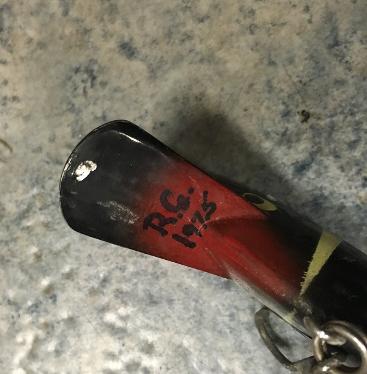 Left shows a number of early Gallo lures. The Ron Gallo eye is also a distinguishing feature of any RG Lures as well as the initials of the maker which may appear anywhere on the lure. The early influence of the imported Flopy lure from France inspired many Australian makers. Early painted eye Ron Gallo lures will date to the 1970's and earlier.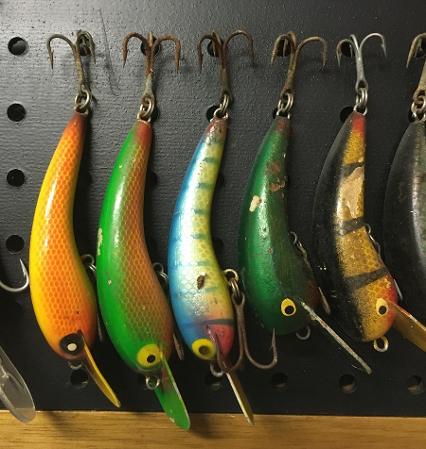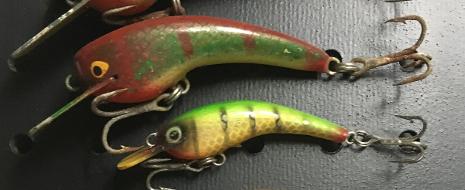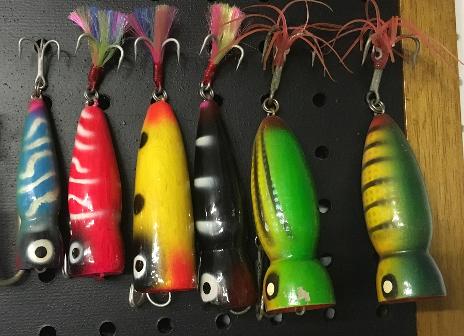 Ron made many different style of lures including poppers some that resembled Arbogast Hula Poppers and other popular styles.
Above shows an early Gallo lure which is signed RG Lures on the bib. The Ron Gallo eye is also a distinguishing feature of any RG Lures as well as the initials of the maker which may appear anywhere on the lure.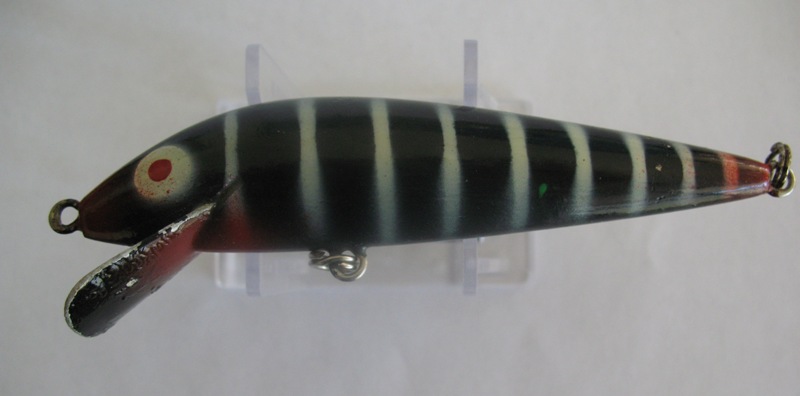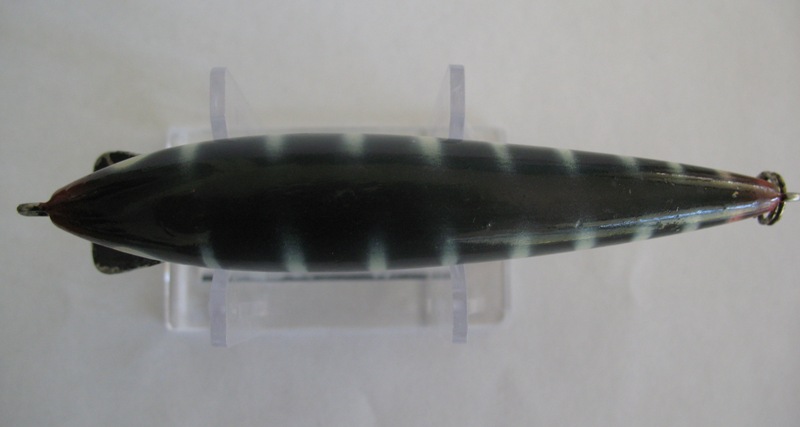 Ron made many different sizes of minnows and specialised in small lures and tiny ornamental carved lures for earrings.
Ron originally called his lures 007's meaning they were licensed to kill fish. He had a 007-1 007-2 007-3, depending on style and size of lure he made. He made a huge number of models as his skills improved and demand suggested he cater for all species of northern fish. The 'Tiger', 'Black Albert' and Nilsmaster copies in various sizes used white beech or red cedar.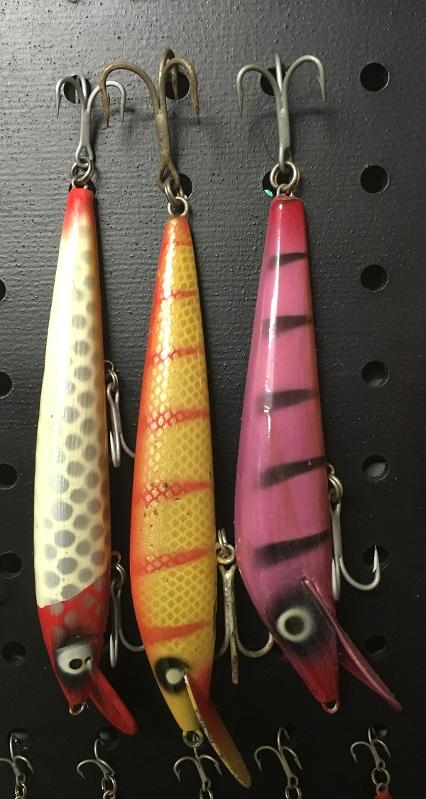 This profile would not have been possible without help from Barry Cross, a close friend of Ron Gallo. The lure below is a massive timber lure which is the centre of a Gallo lure display.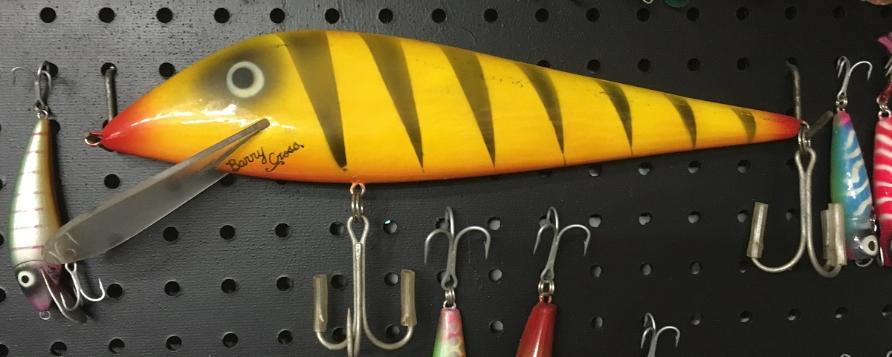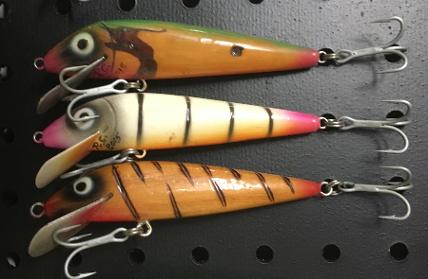 Ron was also a fan of nude and semi-nude lures (clear coated timber) - these models are a mid sized lure.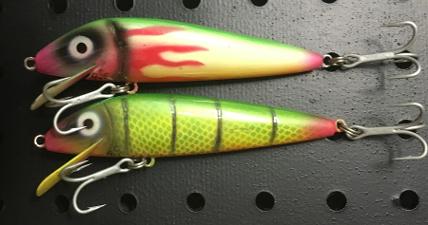 A wonderful display of early Ron Gallo lures shared by Darren Ringelstein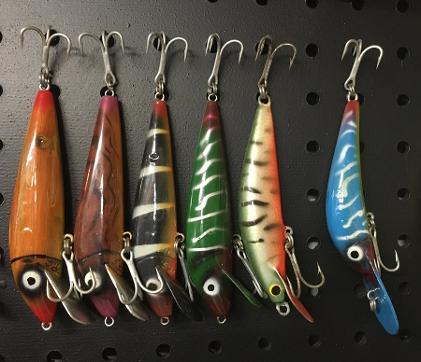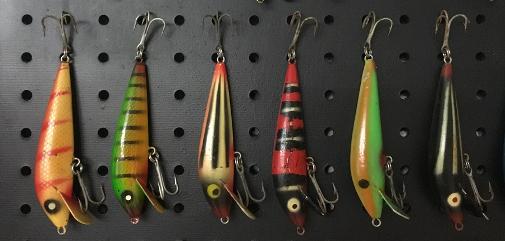 More Gallo lures including different eye differences over the years
Ron also made some very good herring shapes - this style is much harder to find than the minnows.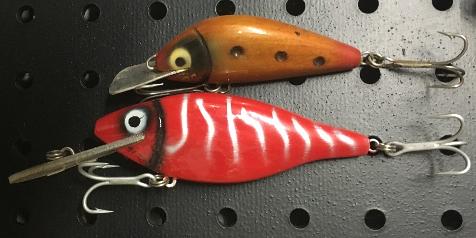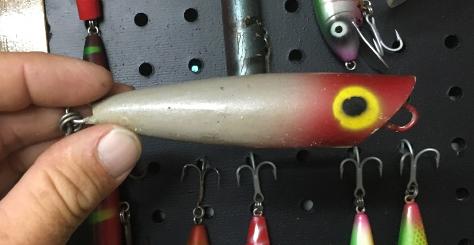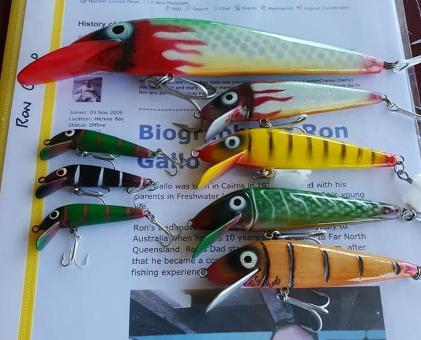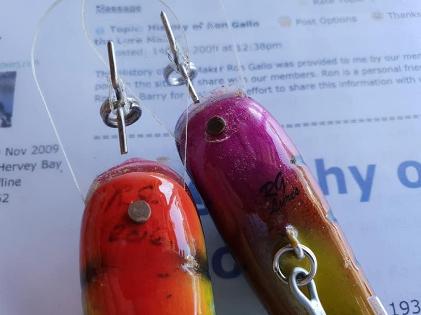 Ron gave this paperwork below to kids in an effort to encourage them to make lures and go fishing. Just awesome . .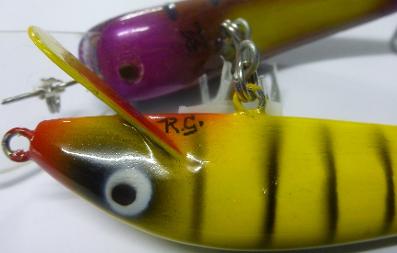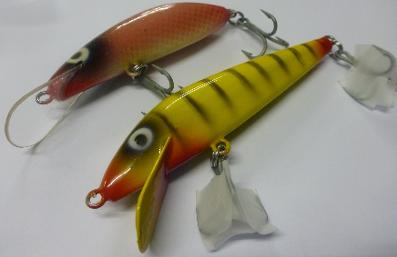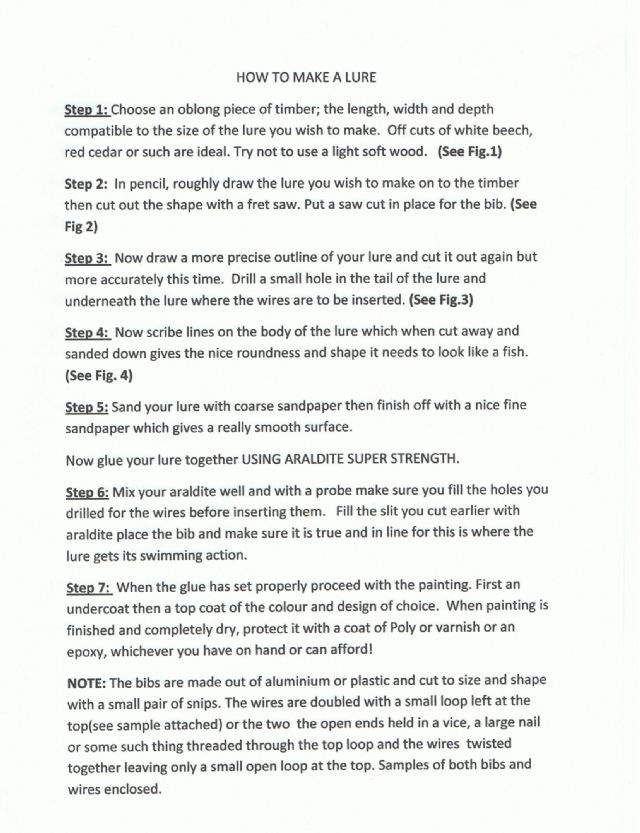 Ron released a fiftieth anniversary set in 2020 which celebrated five decades of lure making. Restricted to a small release of ten boxed sets of five lures - all signed and dated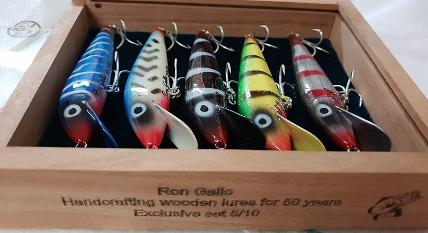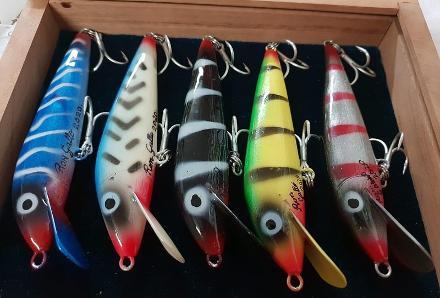 Here's a quote from Bransford Tackles website about Mr Gallo when he was inducted into Bransfords hall of fame in March 2007:
''Ron Gallo is the North's estuary expert. He was the owner of one of Cairns' first tackle shops and his generosity as a retailer almost sent him broke. His lure-making skills are superb and he always has the time to help others, particularly youngsters. His achievements as a barra fisherman speak volumes and his knowledge of Lakefield is unrivalled.''